マイバッハ乗りの友達と遊んでたら、
ドロップヘッドクーペも加わって、な今日の出来事。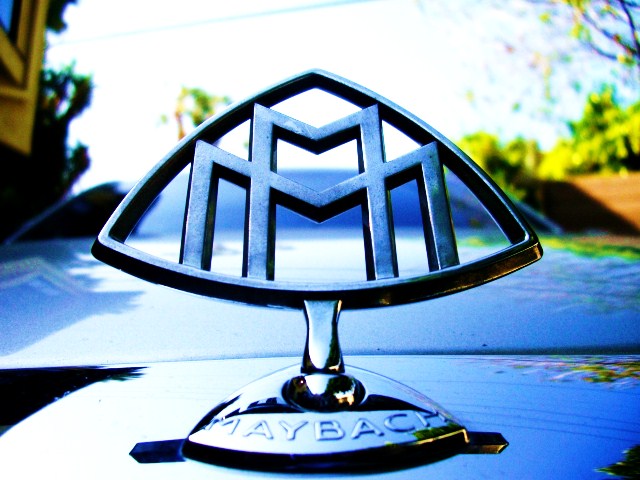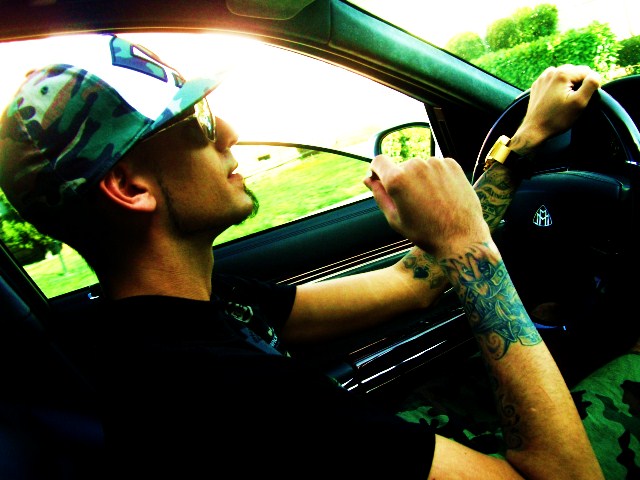 アトランタの友達、カリブくんがハリウッドに引っ越してきたってんで、遊びに。 ウチから10分、ずいぶん近くに越して来たね!  遊びついでに撮影とインタビューも。 面白いんだー、カリブくん。
しっかし、マイバッハが似合わないね~。 997 GT2とかカレラGTとか、ポルシェも好きなカリブくんなんだけど、踏むんだ、コレが! だからマイバッハで来てもらった。 危ねーんだもん!!! コレクション、30台くらいになったらしい。
I was doing an interview/photo shoot with my old friend Caleb.  It was nice to see him and catch up.  After the shoot, I was gonna go say hi to my friend Miguel at Barracuda, because I hadn't seen him after I came back from Japan.  It turned out that Caleb knows Miguel too, so we both went to Barracuda in Caleb's Maybach.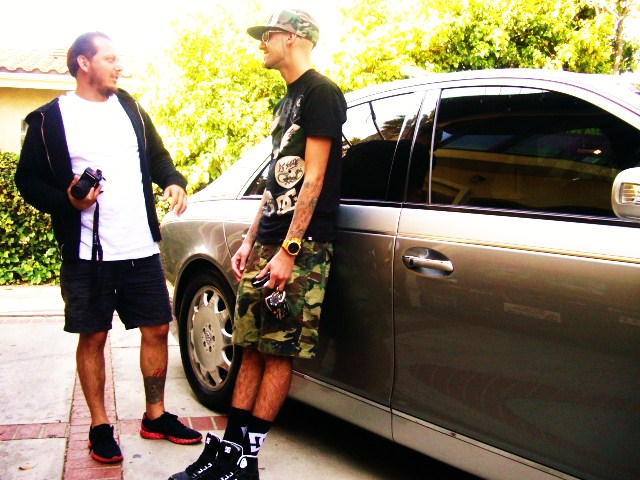 一通り話終わって、そいじゃBarracudaオーナーのミゲールんトコでも遊びに行こうかなと思ったら、カリブくんもミゲール知ってるって言うじゃん! じゃ、一緒に行こうかって。
Caleb and the owner of Barracuda, Miguel.  Hella cool guys.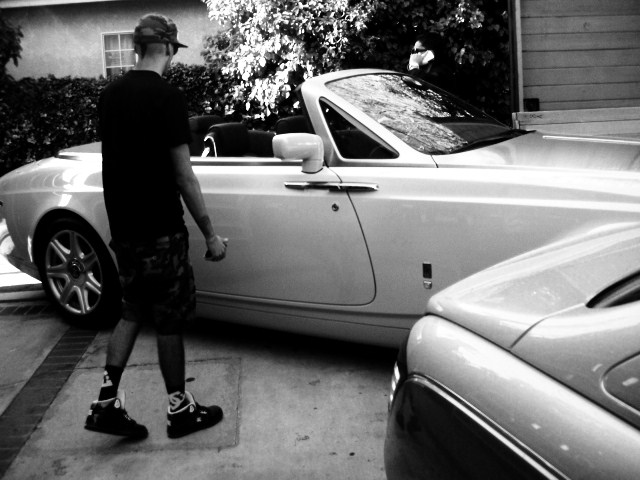 で、今度はBarracudaで遊んでたら、ロールスロイス ファントム ドロップヘッドクーペ(RR DHC)乗りの友達も来て。
And then Caleb's friend showed up in his RR DHC.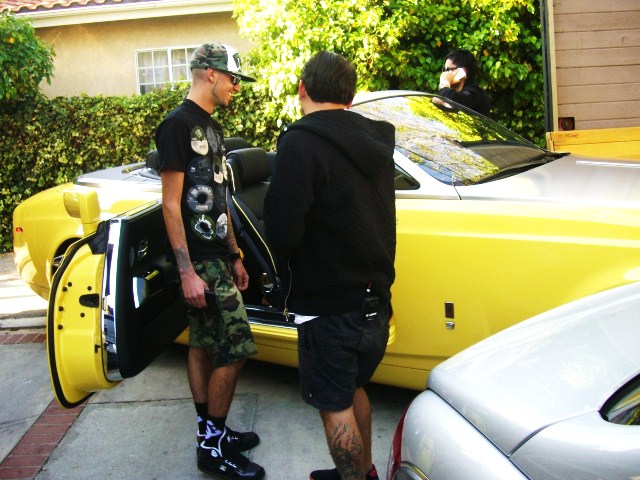 クルマ好きのミゲール、RR DHCにも興味津々みたい。 ミゲールは昔、ブラックのカレラ4とカイエン乗ってて、デイトナで撮影したことも。 今はブラックのアウディ。 黒いドイツ車が好きなんだね。
Miguel checking out the DHC.
 たまたまミゲールんとこにTVの取材が入ってて、目立つカリブくんももちろん撮影されて、
TV crew was at the Barracuda, and...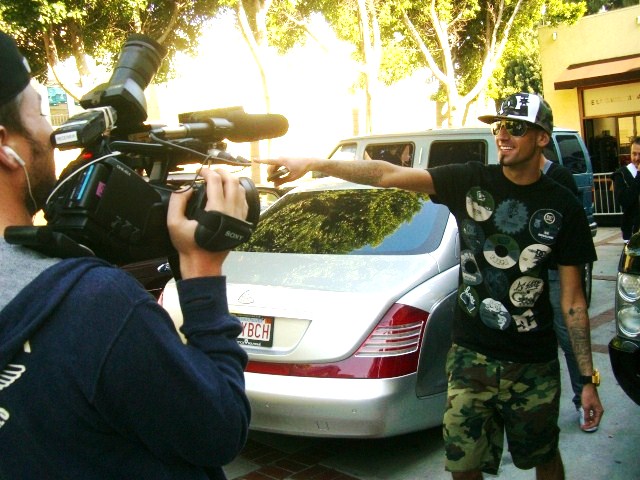 軽くインタビューまでされて。
They started filming Caleb.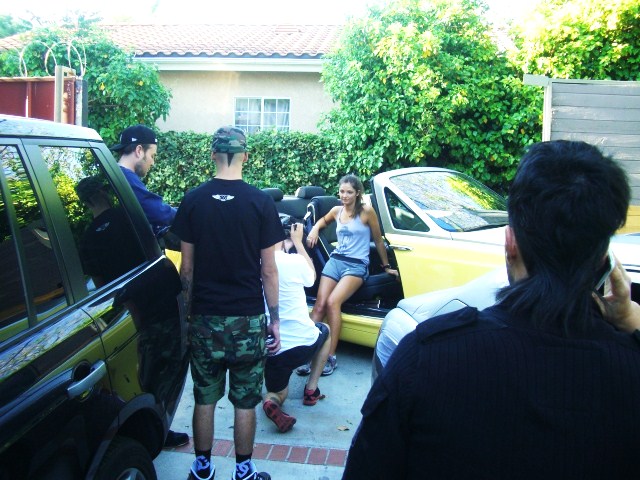 今度は何が始ったのかと思ったら、
And then photo shoot began...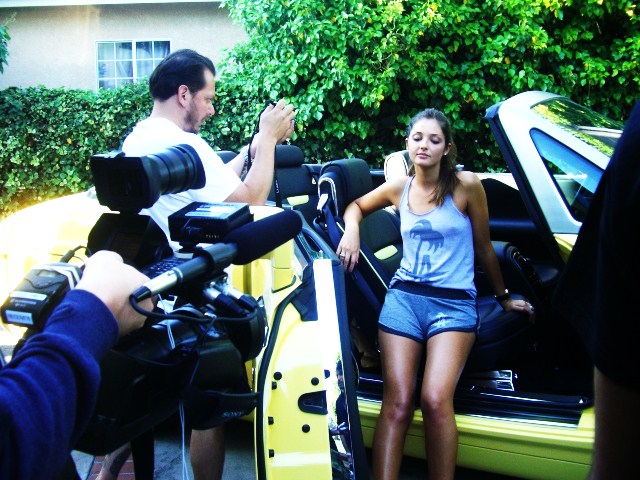 マイバッハとRR DHCがあるなら、春夏モノのの撮影しちゃおーとかっつって、撮影しだすミゲール。
そして乗っかるTV局。 さすがLA、ムチャクチャゆるいわ~。
あ、ミゲールはショップ経営兼オリジナルブランドの展開(昔は日本でも取り扱ってたみたい。Beamsだって)兼人気スタイリスト。 バリバリです。 いろんな意味で。
Shooting still and filming at the same time.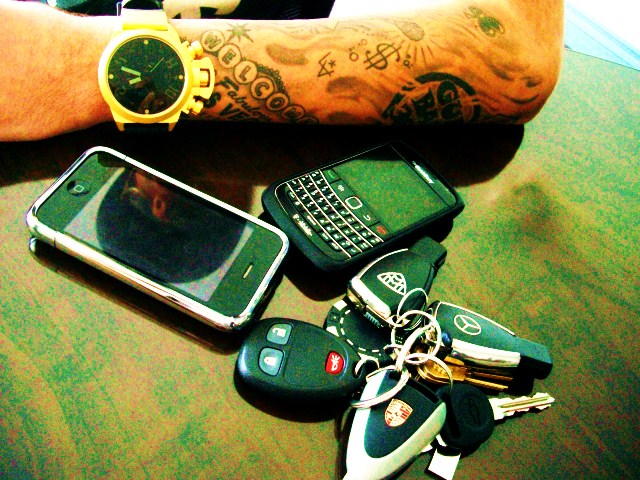 カリブくんのインタビューはTokyo Drive MagazineのFrontFaceセクションにアップする予定。 お楽しみに~。
あ、カリブくん、運転ありがと!
ビバリーとジャック、色々とありがと!
スコットは次回ね!
Interview on Caleb will be on FrontFace in Tokyo Drive Magazine soon.  
Thank you for driving Caleb!
Thank you for everything Beverly! and thank you Jack at Platinum.
Scott, you should come out next time!!!