I went to go check out some collections since it was Japan Fashion Week(JFW) last week.
I really liked the collection done by HEADLINER.
JFWだったんで、いくつのかショーを観に。
HEADLINERさんはすごく良かったと思います。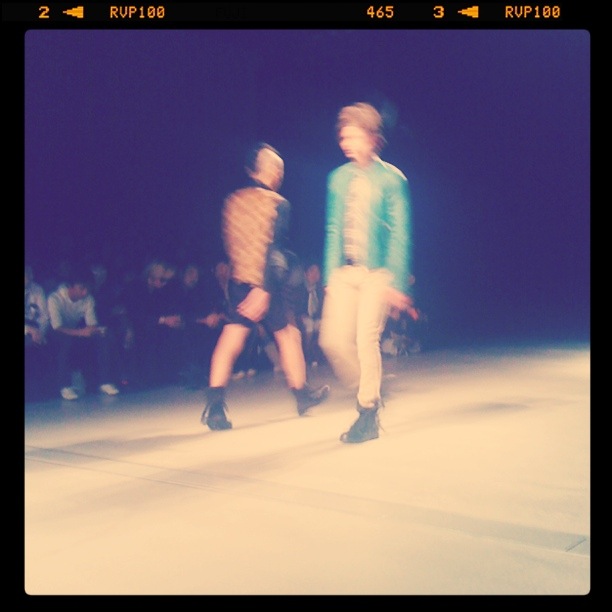 NOZOMI ISHIGURO collection.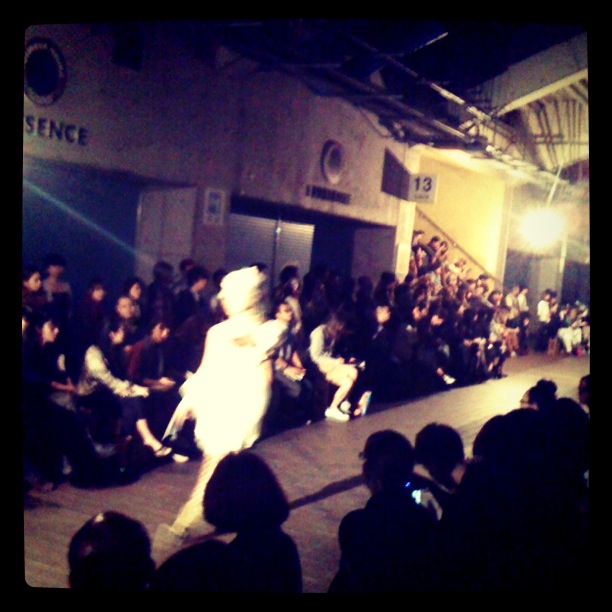 JFW opening reception party at Mercedes Benz Connection in Roppongi.
六本木のメルセデスベンツ・コネクションで行われたJFWオープニングパーティーへ。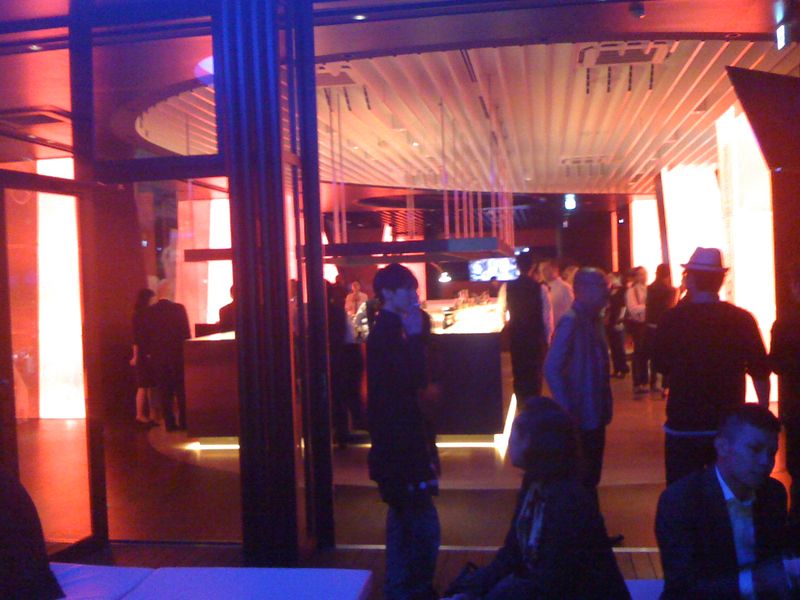 I had an oppotunity to work on Outstanding magazine.  Here's some work that I did.
先日、OUTSTANDING誌で数ページ担当させていただき...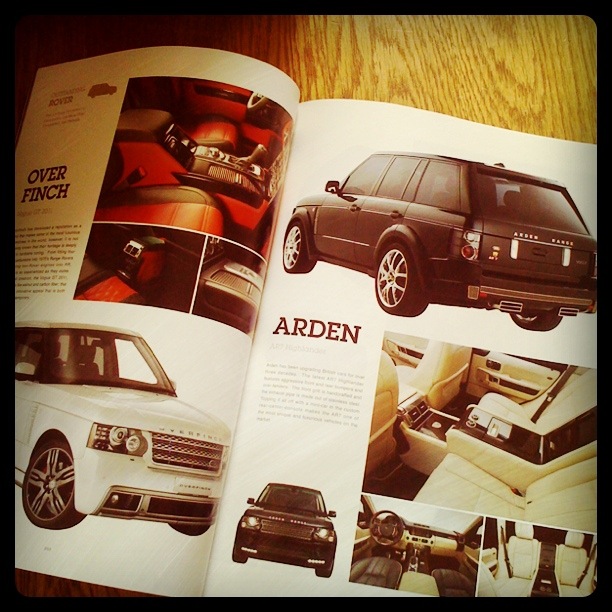 Went to see the Outstanding magazine director, Mr.detz...
ディレクターのDetzさんに会いにオフィスへ...。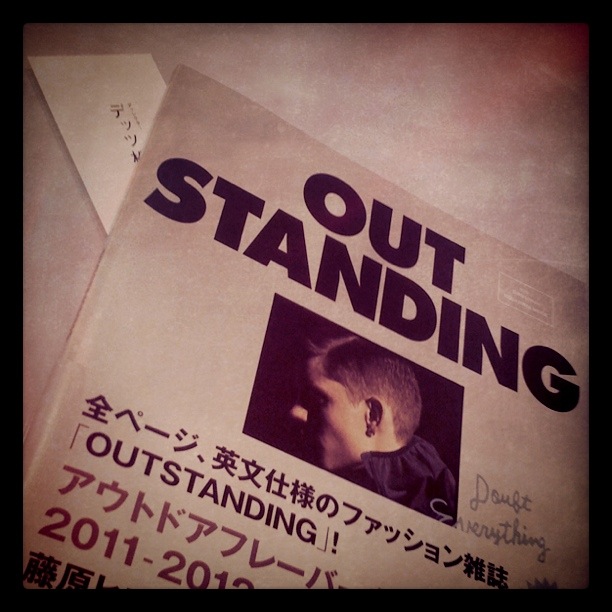 Went to Red Bull Japan office...
レッドブル・ジャパンさんへお邪魔...。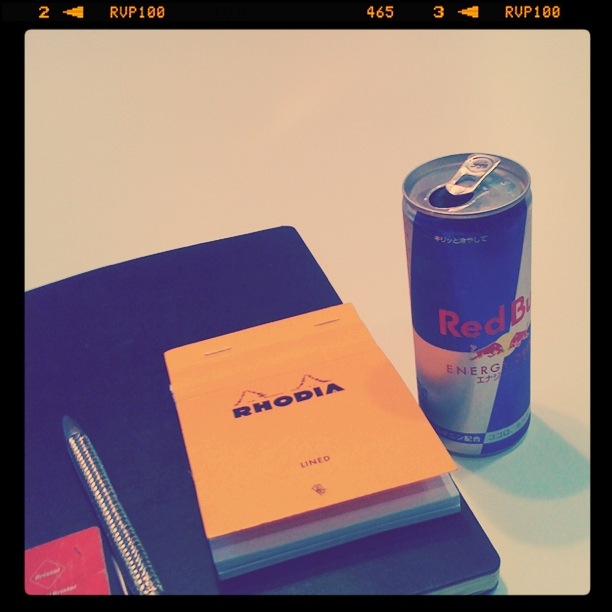 Had a meeting with my friend Jun, a fashion stylist, PR guy and DJ...
ジュンくんのオフィスへもお邪魔。 もらっているイタリアのアパレルブランドの案件での相談事...。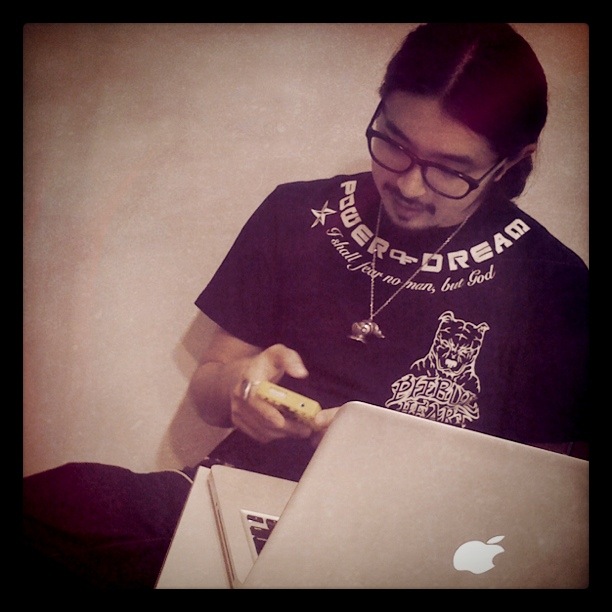 My friend Juicy likes to eat...
まぁ、あとはジューシーと食べたり、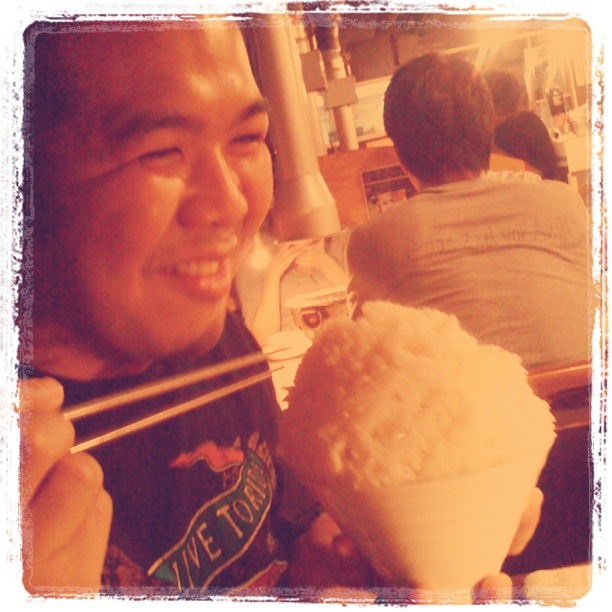 drink...
飲んだり、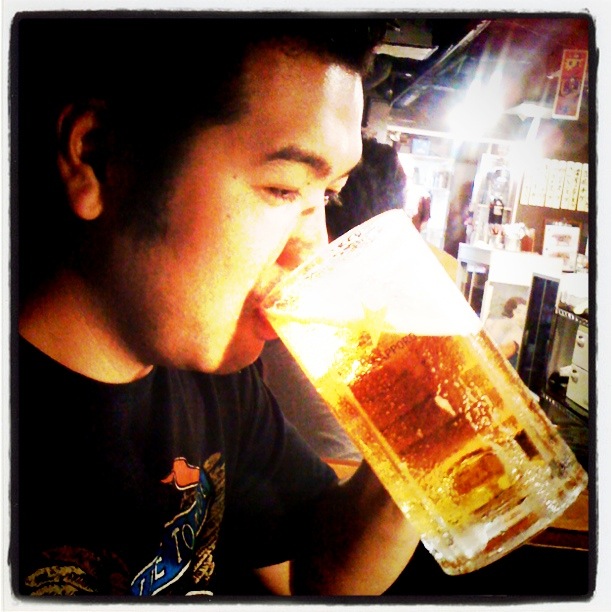 and eat desert.
デザート食べたりしています。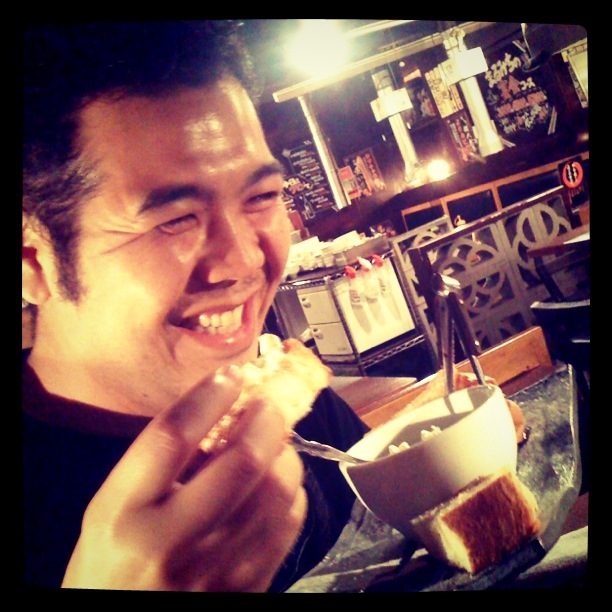 I like anchan's t-shirt.  Thank you anchan!
anchan、ありがとうございます。