In London... 
Jaguar in front and Land Rover in the back, with Police plate... Some comfy ride for like an hour to go to the estate... 
ロンドンでのお話。
とある日、ロンドン郊外へとお出かけ。 2台がお迎に。 前にはジャガー、後ろはランドローバー。 ドライバーさんが、『この隊列はロイヤル・ファミリーを送迎する時と一緒さ』って教えてくれた。 ロールスロイスじゃないんだね。 さらに、『そんな時はね、こうやってポリスの札を使うんだ』って...。 あのー、なんでポリスの札持ってるんですか...? 一体誰ですか、この人たちは...。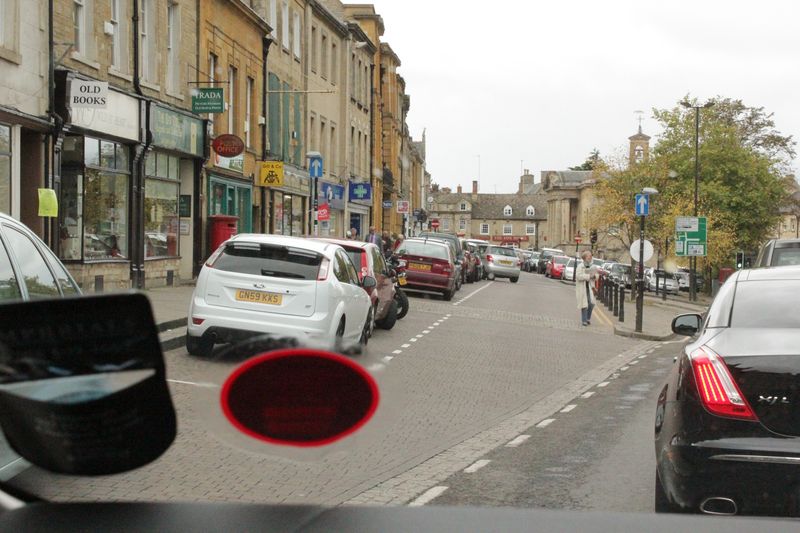 Jag in front.  I was in the Land Rover.
家に到着。 もうこれ、敷地内...。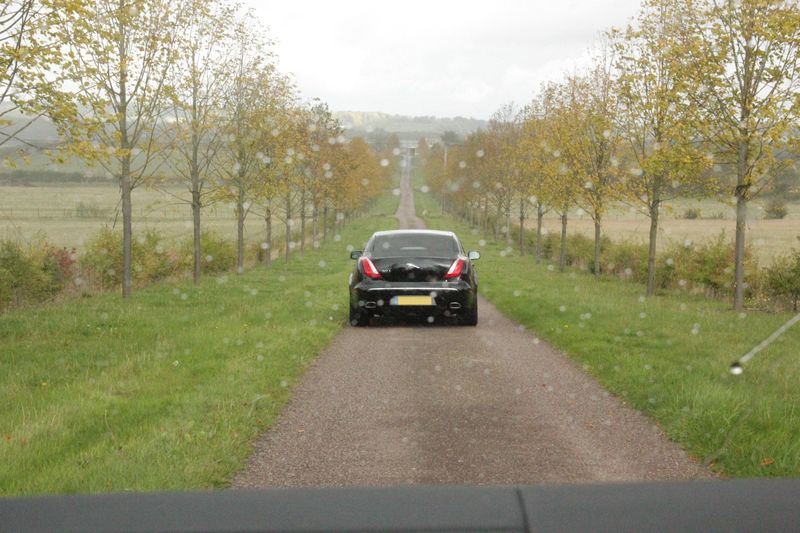 One of the garages... some Porsches, Ferraries(including 275), R8 GT...  
離れのガレージ...。 ここだけでもポルシェ数台やフェラーリ数台(含275!)、アウディR8 GT(!)などが...。R8は全部買ってるから、もう5台目だってさ...。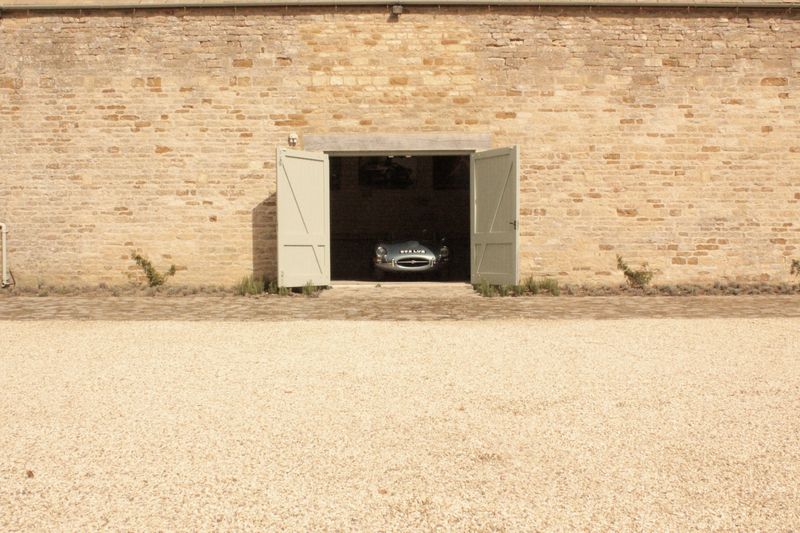 Cars were parked in many places... inside and outside garages... Rolls Roys Mulsanne didn't get a spot inside the garage... 
敷地内をドライブ。 あの赤いシートの下はナーニ?
「さて、なんだったっけなぁ... (バサッ) あ、ミュルザンヌか。 こんなとこにあったのか...」
って......。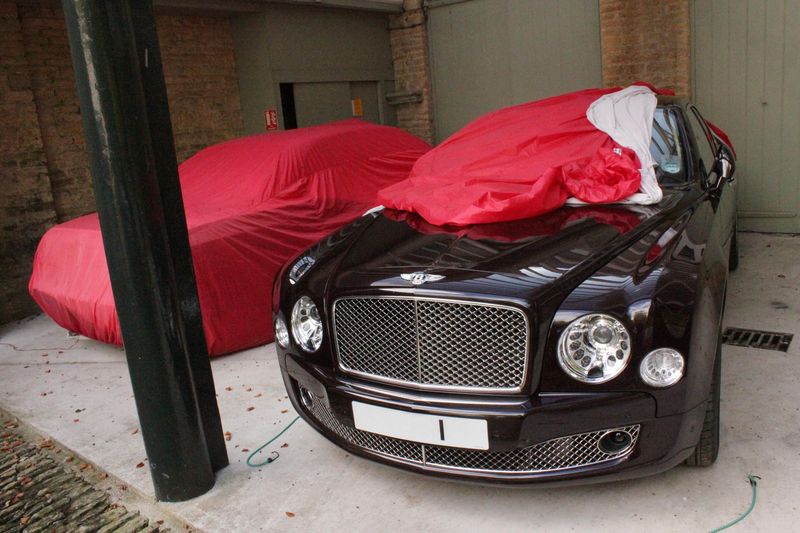 George took me for a ride in his Ferrari 275.  One of the most fun cruise I've ever had.  Thanks H, George, and his family.
最後はこいつに乗せてもらいました。スッゲェ楽しかったけど、また踏むんだ、コレが...。 細い道で対抗とか来てんのに、もうバンバン。 楽しかったです。