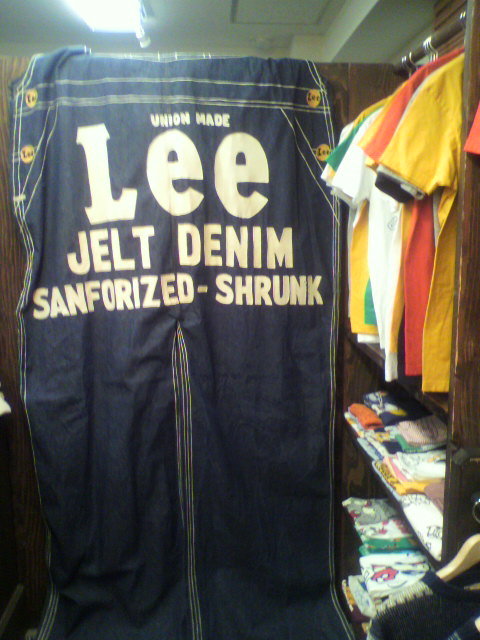 先週金曜日、Nさんとの打ち合わせで、恵比寿にあるDeath Valleyさんのオフィスへ。
ちょうど展示会の期間中だったので、色々と見せて頂きました。
I went to have a meeting with Mr. M at Death Valley office in Ebisu.  They were having S/S exhibition, so I was able to see some new stuff that coming out from them soon.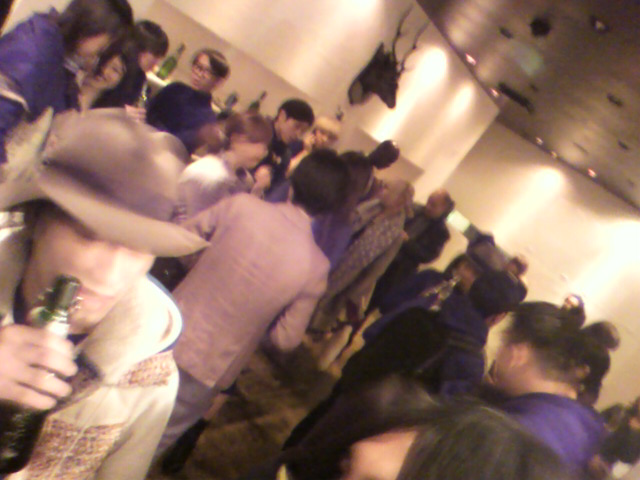 ハワイから着いたばかりのケントとジェイミーと落ち合い、Cannabisさんでのレセプション・パーティーへ。
Then I met up with Kent and Jaymie from Hawaii, and went to a reception party at Cannabis in Harajuku.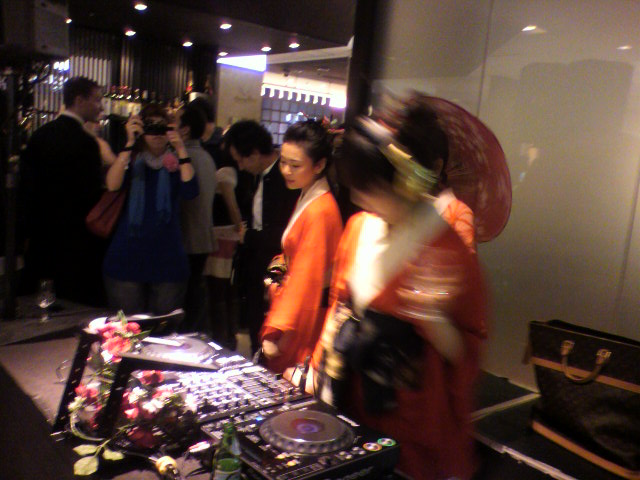 それから、ISHIDA青山表参道にて行われていたレセプションへ。
Then we went to another party on Omotesando.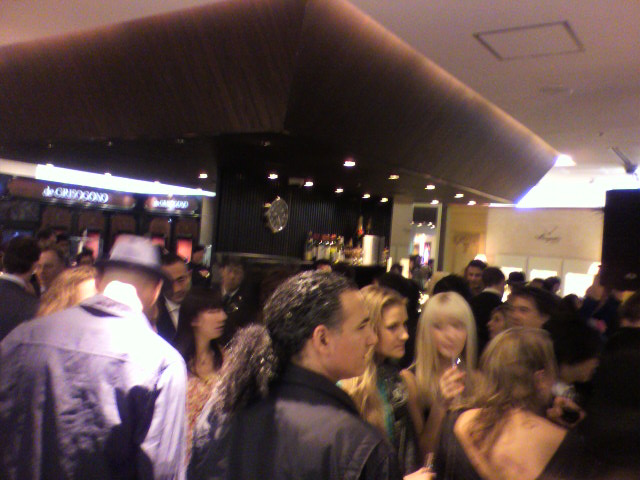 客層はよかったけど、すでにアルコールが無くなってた......。
but since they ran out of alcohols,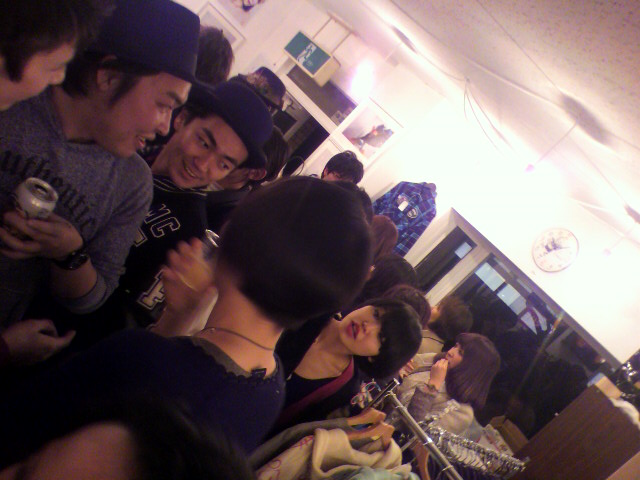 なので、Authentic Qualityのパーティーへ。
We went to another party at Authentic Quality in Harajuku.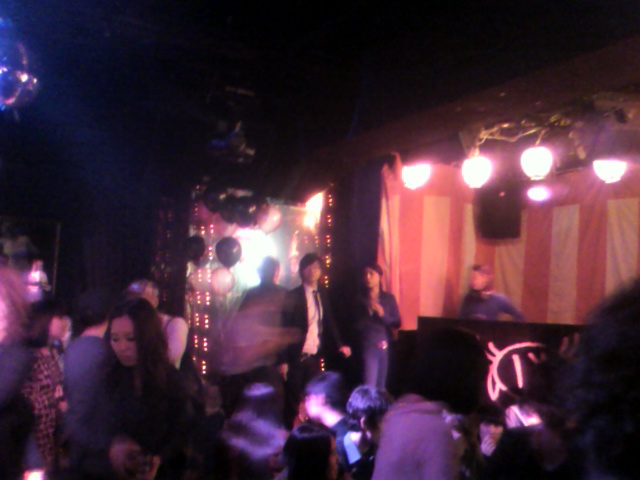 で、青山へ移動して、Le Baronでやってたフリーマーケットに。 夜にクラブでフリマ。 新しいっ!!!  で、Atom行って、帰りましたとさ。
And then we went to 2 more parties at Le Baron and Atom.  That's my Friday.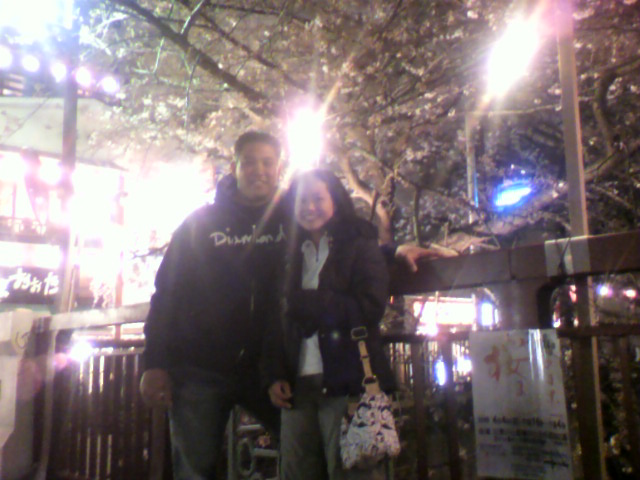 ケントとジェイミーとは、桜が見たいってんで、たまたま近くにあった目黒川行ったり、
Kent, Jaymie and I went to see cherry blossoms.
電車乗ったら、三人掛けのシートがどう考えても二人掛けに見えたり、
It supposed to be for 3(small Japanese) people, but it looks like it's for 2 people.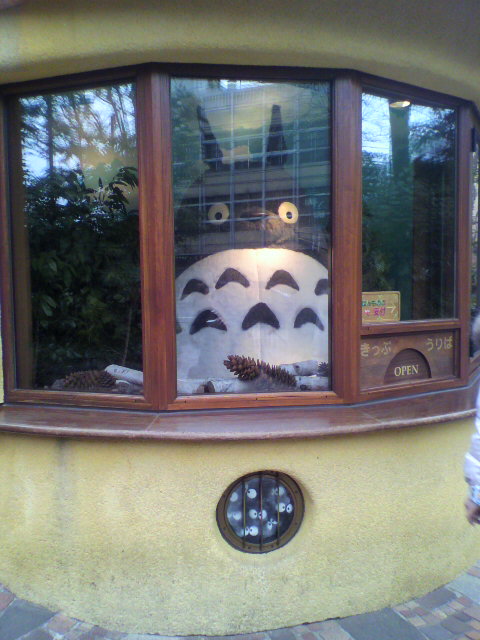 ジブリ美術館行ったり、
Ghibli museum.  We should have snack in.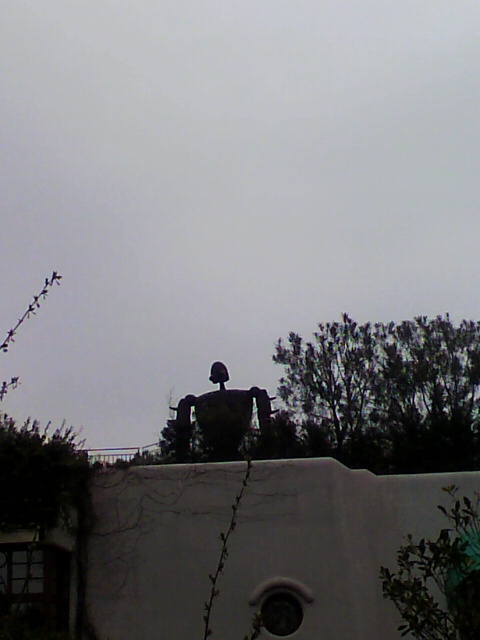 ラピュタみたいだったり、
That robot from the castle in the sky.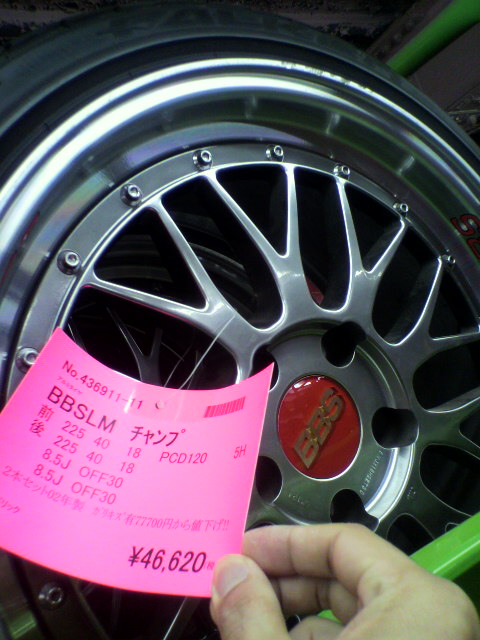 ケントはツルシでV8積んでる某車と、ホントはV6なのにV8に積み替えてる暴れん坊な某車の2台体制、ジェイミーは女だてらにコルベット(しかも現行)乗ってるんで、パーツ見に行ったり、
18 x 8.5J BBS LM Champ for about $470.  That's the price of a set of 4 rims and 4 tires!!!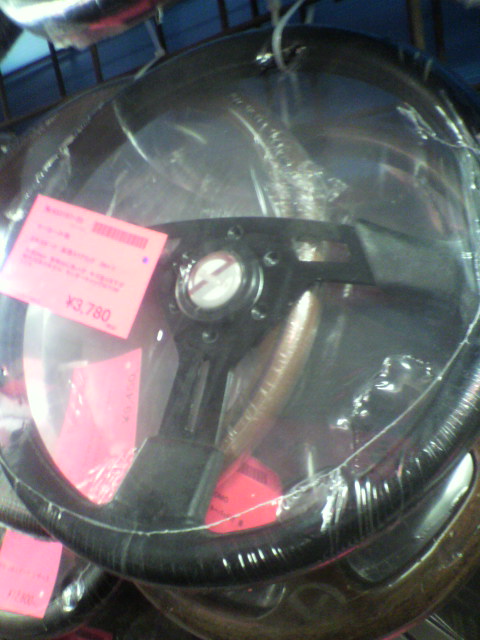 ボクはステアリングを車上荒らしでパクられたんで、なんかないかなーと。 ま、中古はイヤだけど。
Old school Tom's steering wheel for less than $40.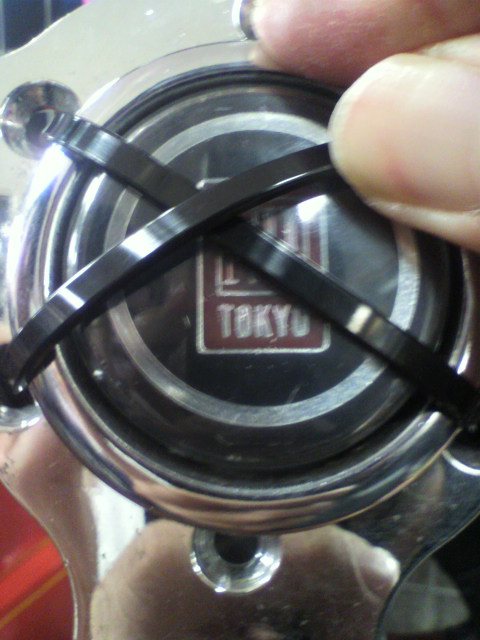 これ、ホーンボタンだけ欲しい。
Antonio, how rare is this horn button?  I know you have one.  How much would you pay for it?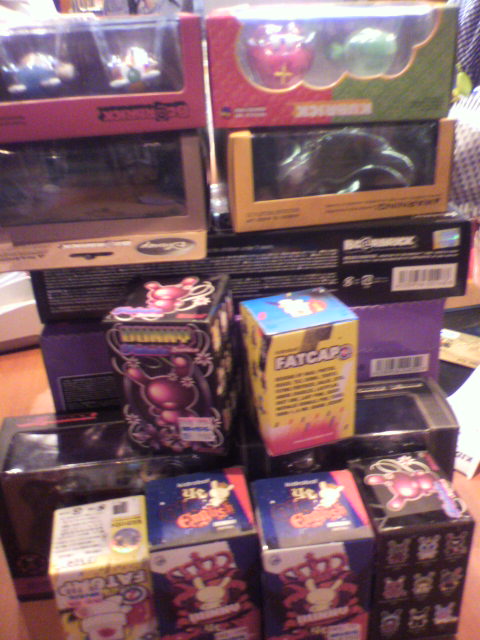 ジェイミーがジブリ好きだってんでおもちゃ屋行って、ヒマつぶししてたはずのケントがレジで...... 
While Kent and I were waiting for Jaymie to finish up shopping, Kent showed up to a casher with... whatever he could grab!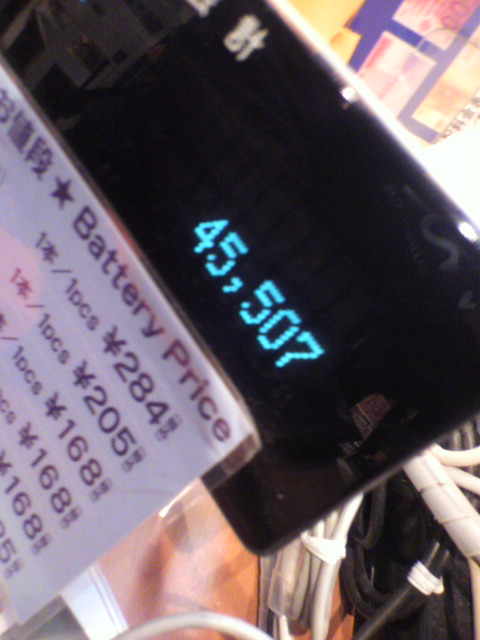 どんだけヒマだったんだよ..... ジェイミーよりも買ってました。
He wasn't planning to buy anything when we went into the store...  Maybe I shouldnt have brought him to the top level...