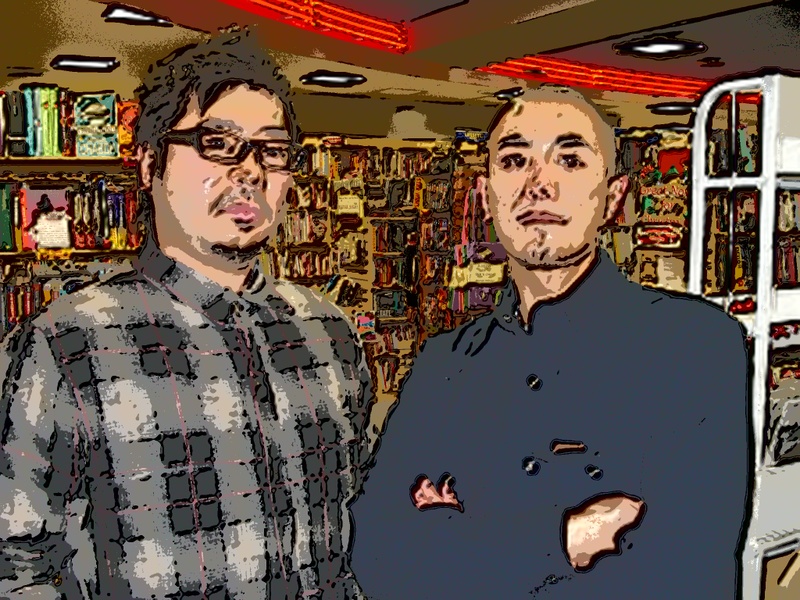 Today, after the meeting with Kotaro (Art Director/Designer), we went to Tower Records to do some research.
When we were talking and reading magazines, some gangsta-lookin guy tapped my shoulder.
I was like "who's this gu......, OH DAMN, it's Kei!!!"
Kei works at SA Studio with Mister Cartoon and Estevan Orial in L.A. We run into each other quite often at the SA studio (dah of-course), Fairfax (a photographer Yasumasa Yonehara's exhibition) and some party at LBC (remember the party Jay?), but I didn't expect running into him in Tokyo!!! It was a great surprise. Let's go get some drinks fo sho Kei!
新雑誌の打ち合わせ後、コータローくん(アートディレクター/デザイナー)と一緒に渋谷HMVへ。 
雑誌コーナーにいると、ギャングスタ・ルッキンなお兄さんが、肩とトントンッて。
誰かな?!と思ったら、なんとKeiくん!!! 
KeiくんはL.A.にあるSA Studioでミスターカートゥーンやエステヴァン・オリオールと働いている、レペゼンジャパンな若者。 うーん、なんて説明すればイイんだろう......、そう、超リアル、とでも言うんだろうか。  いやぁ、よく見つけてくれました! ありがとう。 
ミスターカートゥーンを知らない人、是非ウェブサイトを見てみてください。 衝撃です。
あ、カートゥーンを知らなくても、エミネムは知ってるでしょ? エミネムにタトゥー彫ってるのもカートゥーンです。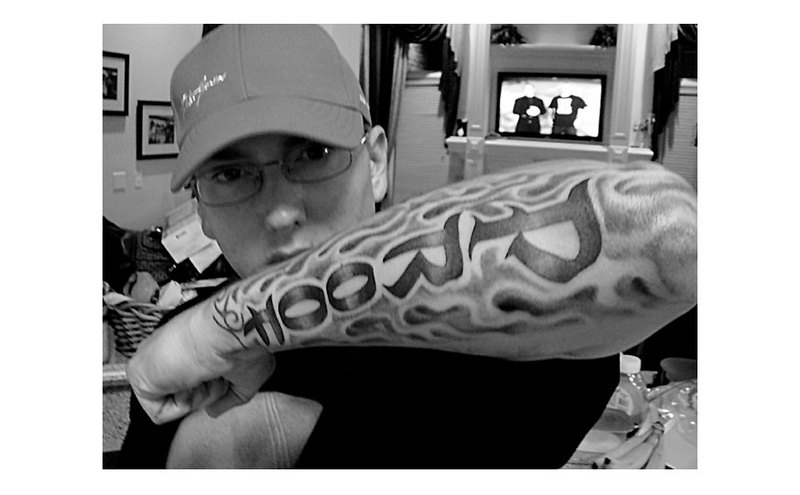 .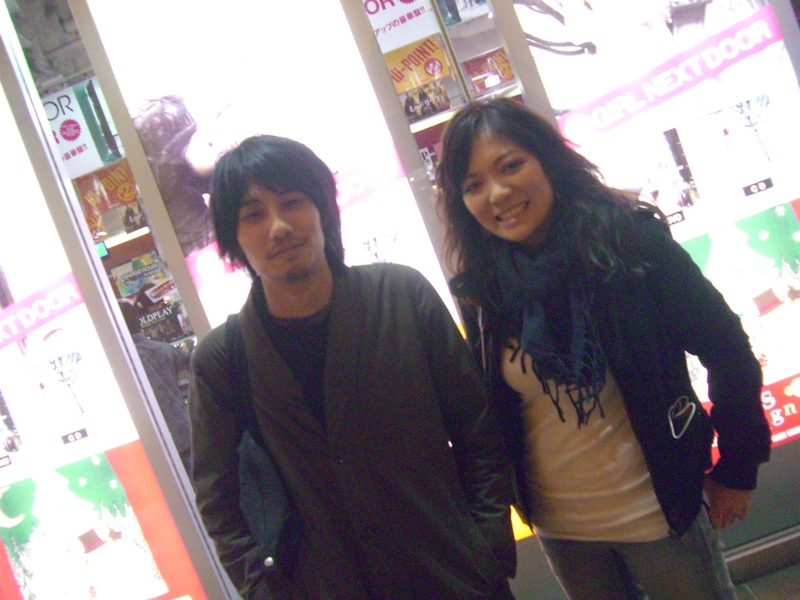 Kotaro (Art Director/Designer) and Yuki (Director/Photographer). Thanks guys!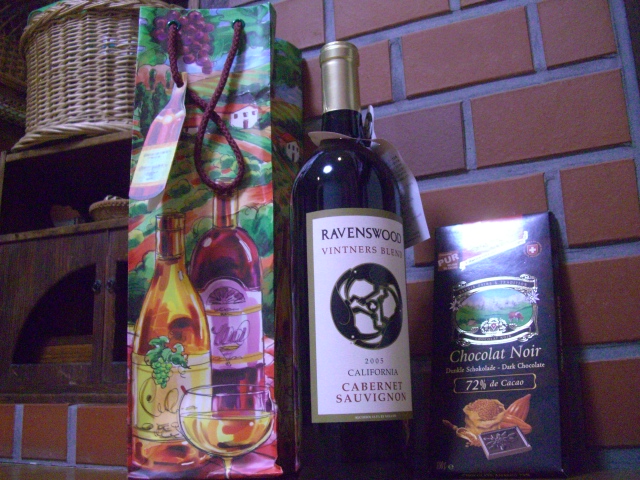 Thank you for the wine and the choc Yuki!