Yoshi (photographer) and I went to Arizona for a photoshoot. Just a one day trip.
日帰りでアリゾナ・ロケを慣行。
あいにくの空模様の中、ハリウッドを早朝(9AM。早っ!)に出発。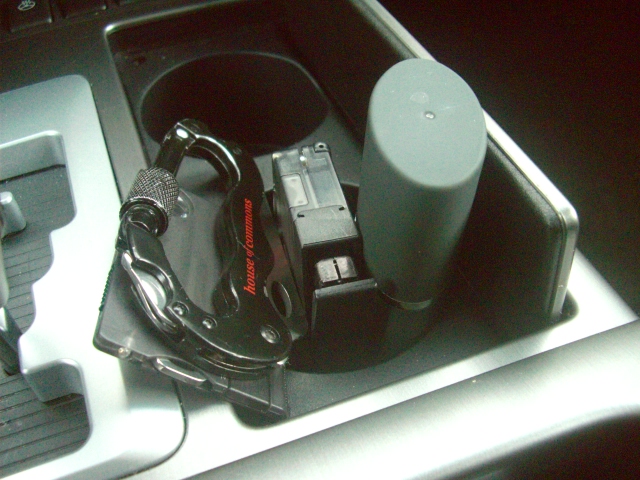 I left 2 knives and 3 scissors in the car in the parking lot at the airport.
I didnt know I carried that many weapons on me.
空港の駐車場で、身に付けているナイフ類を全部クルマの中に置いていく。
ナイフ2本にハサミ3本(含文房具)。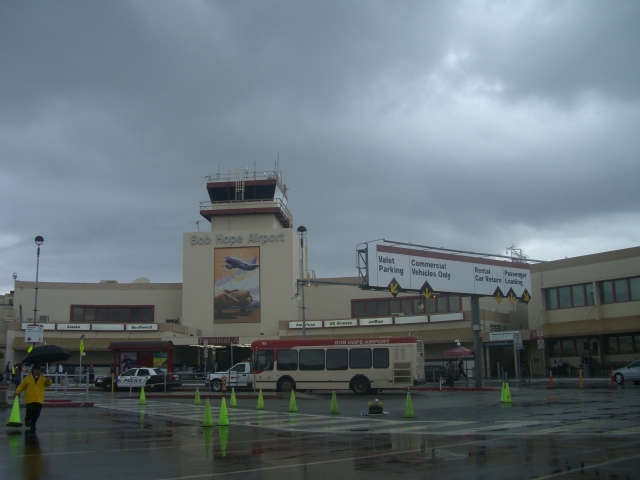 First time in 10 years, I flew out from Burbank Airport. It's nice 'n cozy.
10年アメリカに住んでて、初めて使うバーバンク空港。 うちから近くて(下道で30分!)イイッ!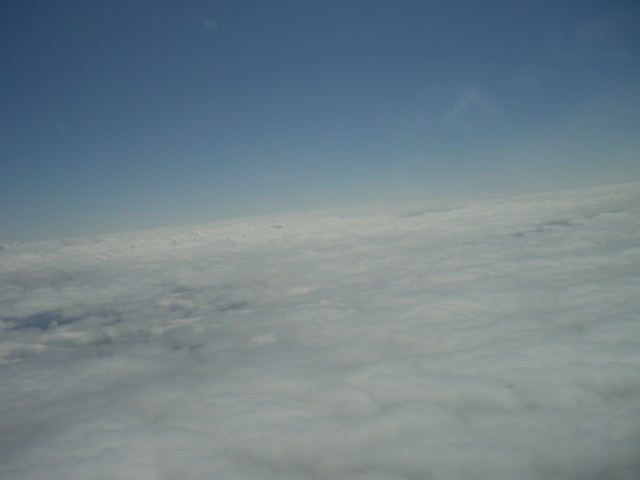 Cloudy.
空、飛んじゃえば雨も関係ないもんね。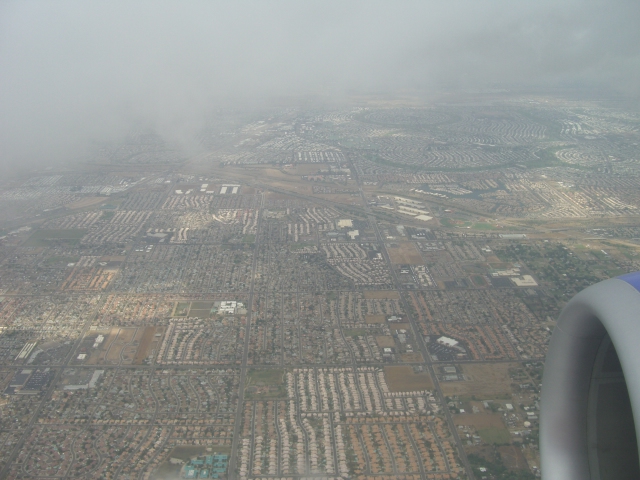 It takes only an hour and half from Burbank to Phoenix, AZ.
一時間半でアリゾナ(フェニックス)へと到着。
PHX.
アリゾナ仕様。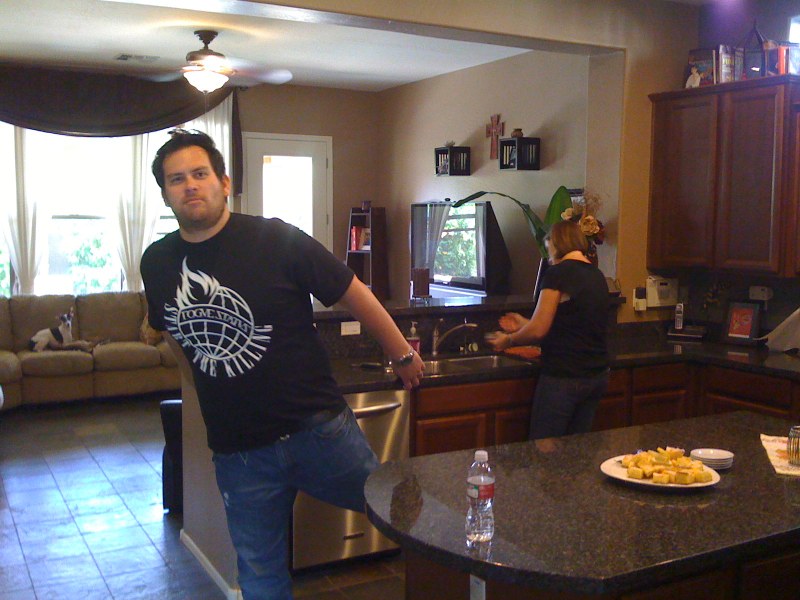 We did a photoshoot on Jarod. You've gotta check out his office, I like his collections of toys, skateboards(all signed by crazy celebs), all the passes from the event, etc,
He is like a celebrity himself. In stead of me describing him in my poor English, here is the best quote from him. "I was driving right-hand-drive Ferrari 550 Maranello in 170MPH in Italy. How great is that". I say that's fuckin' great Jarod! I think that quote pretty much explains how interesting he is.
取材対象はJarod。 ローカル・セレブ、あるいは業界セレブとでも言うのかな。
数々の有名人がこの家に泊まってます。
Jarodに関しては色々説明するよりも、「キャノンボール(非合法の公道レース)でイタリアに行ってさ。 フェラーリ550マラネロの右ハンドル仕様で280㌔でかっ飛ばしたよ」って話が彼を象徴しているかと。
His house is fuckin' dope! It's hella big, brand fuckin new, it has a pool table, a swiming pool and whole deal. It's fuckin awesome. And the guy is only 29 years old!!!
Jarod has passion for what he does, pretty determind-hard working guy. Much respect.
Jarodの自宅。
出たっ! 滝&ジャグジー付きプール!
すでに5年以上の付き合い。 これまた長くなりそうです。 息子のパーカーくん(2歳)も素直でかわいい。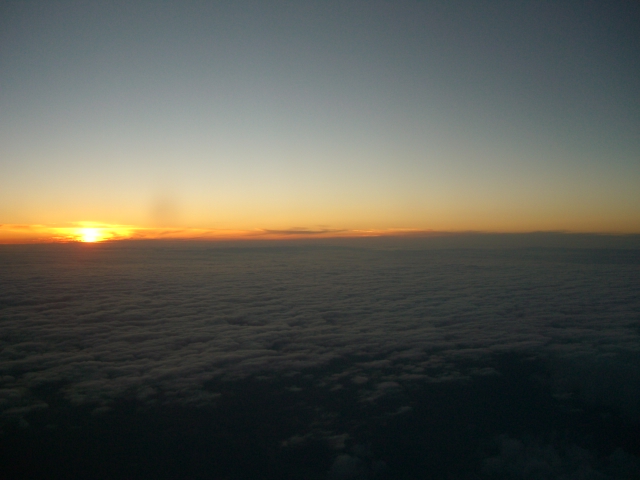 Head back to Hollywood before 8PM.
で、8時前にハリウッドへ帰還。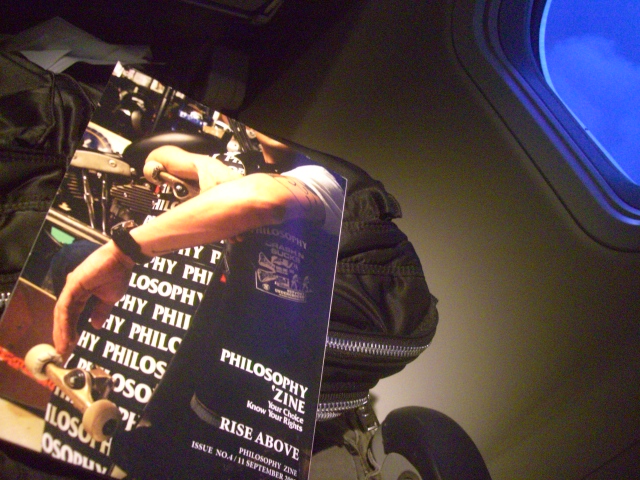 I hate having nothing to do. I always wanna have something to do, thats why I carry books and magazines everywhere I go. This time, I brought Philosophy 'zine.
ボクは暇なのが大嫌いなので、常に本や雑誌を持ち歩いてる(家に何もなければ空港で絶対に買う!あっても買う!)。 今回の旅の供に選んだのは、Philosophy 'zine。 面白い読み物です。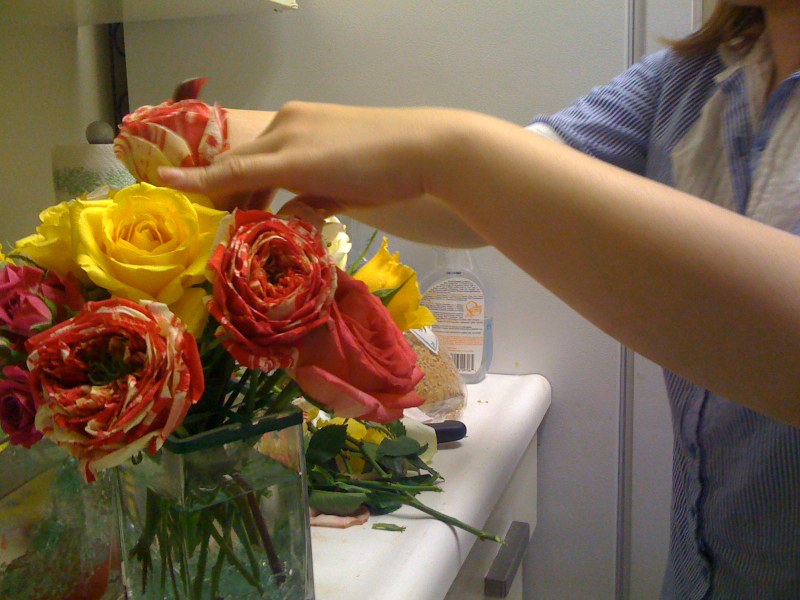 Hana does her stuff with flowers at home.
家ではHanaちゃんが花を。 「東京に行った時は中野にも行ったのよ~」って。 ボクは3年通いましたけど……。 高校が中野だったんで。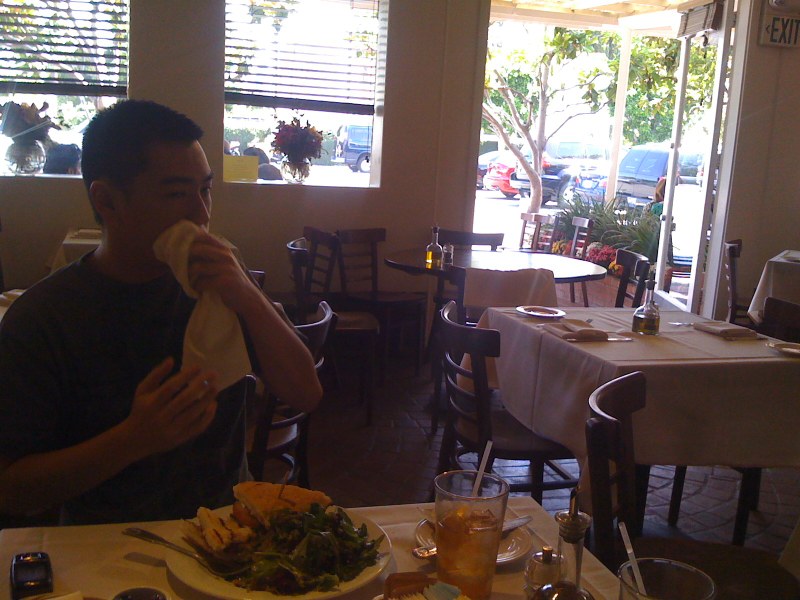 Today was one of those crazy days.
Scott and I went to Supreme in the morning, then we went to Garage Boso and A&M, and then I went to eat lunch with Jansen at Fred Segal (people know Fred Segal as expensive select shop, but actually their pasta is the bomb!), went to BAPE store, and I went back to Boso in Gadena again.
今日はジャンセンとランチ。 高級セレクトショップとして有名なフレッドシーガルだけど、実はレストラン・カフェが裏に併設されていて、ここのパスタが絶品!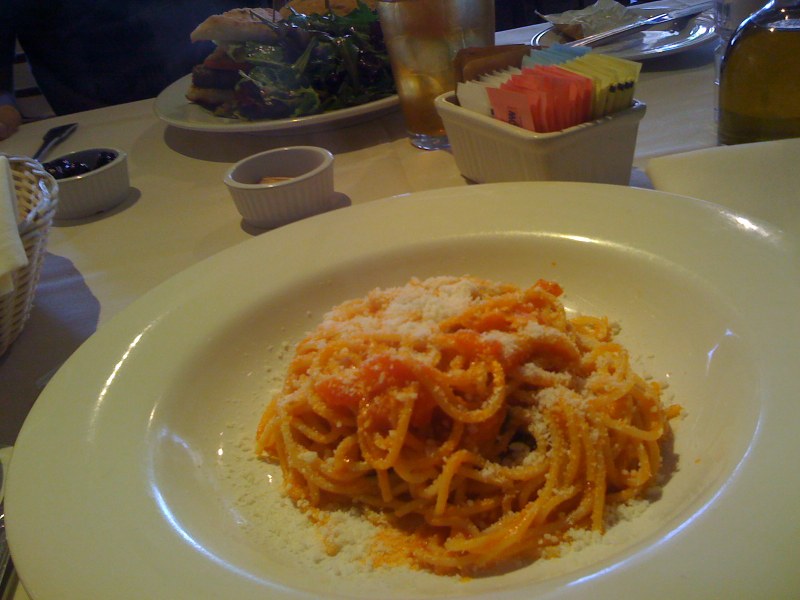 Oh, and this is the pasta.
The most of American people must think the portion is so small, but actually this is the perfect size compare to the crazy big ass chunk we always get at the other restaurants. I take quality over quantity anytime.
アメリカのバカみたいにデカいパスタに見慣れていると、うわっ、ちっちゃ!と思うサイズのパスタ、実は全然ベストサイズ。 てか、むちゃくちゃ美味いのよ。
でも、場所柄かランチでも1人2,500円超。 イジッたメルセデスに乗ってるジャンセンならいいけど、ボクは毎日は来れないな~。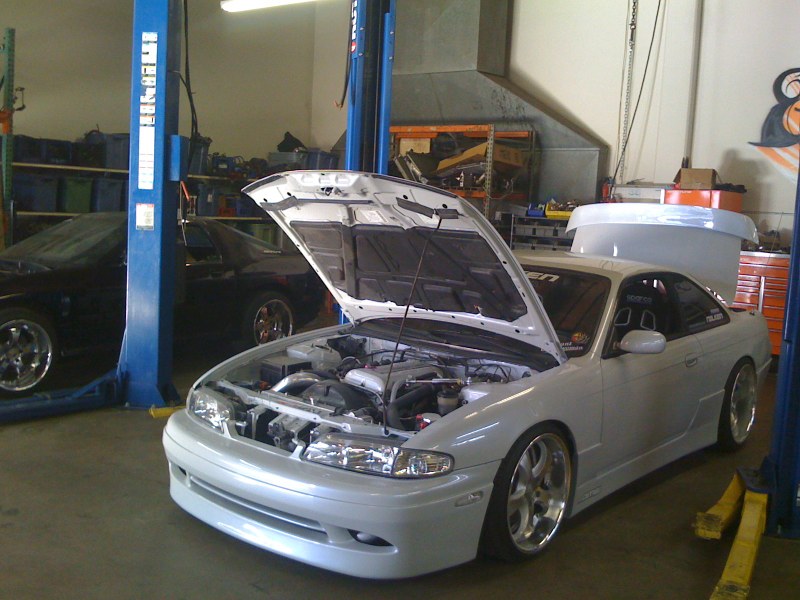 Garage Boso.
朝にも顔出した暴走車両製作工場『ガレージ暴走』(本当にこの名前なんだって!!!)へ。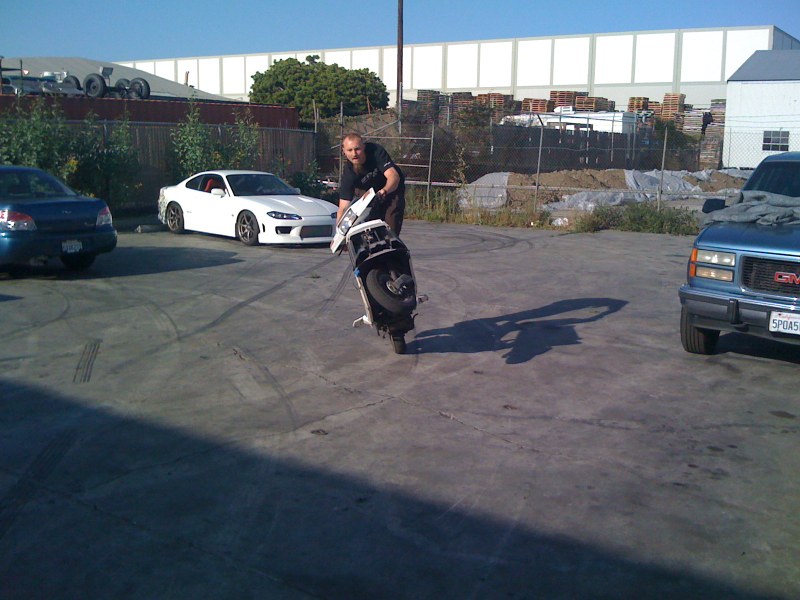 Boso.
暴走族。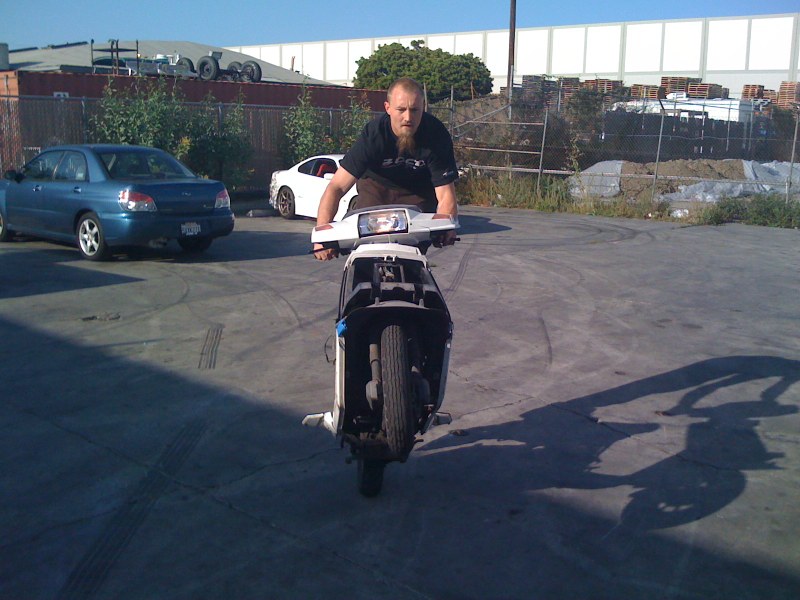 The one of the bosses.
The shadow looks crazy!
Not too bad for the picture taken by iPhone, huh?
サーカスかっ!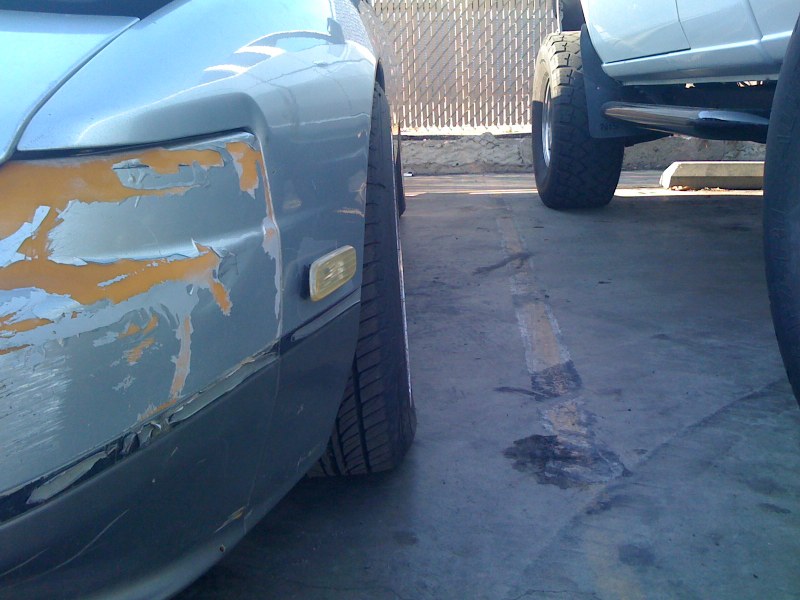 Casper helped me to move my S13 to Boso today. Thanks Casper!
ボクのクルマがこんな状態なんで、預けてきました。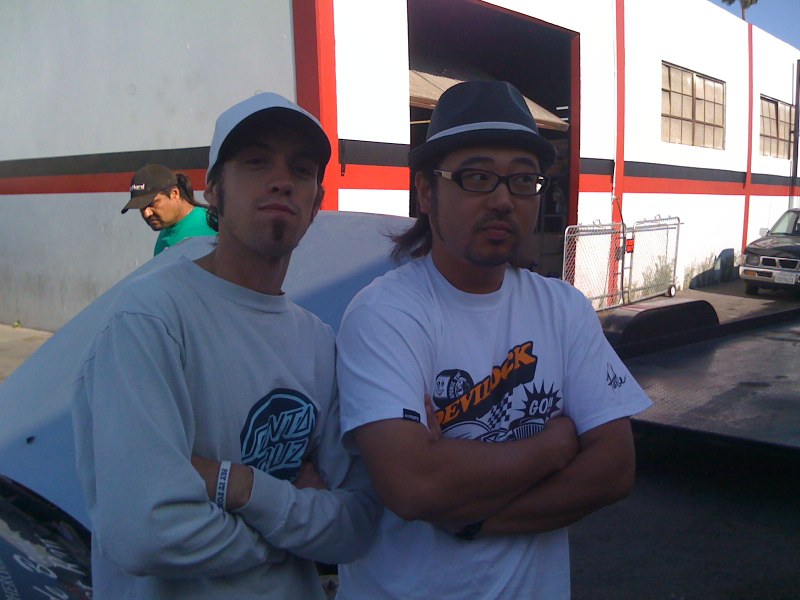 Then James came by! Damn, I haven't seen him for looooong time! It was good to see you holmes!
そしたら、なんと旧友Jamesが!!!
昔は一緒に東京へ行ったり、福島のサーキットへ泊り込みで行ったり、ベガス行ったり、アリゾナ行ったりしたね~!
Jamesのおじいちゃんは、フェラーリの元F1ドライバー、ボブ・ボンデュラント氏。 皇帝シューマッハの大先輩ってコトか。 そう考えるとスゴイ。 
この前会った時はランボルギーニ・ムルシエラゴとメルセデス・ベンツAMG S65に乗ってたジェームス、今日は覆面パトカー仕様のユーコンに乗ってきた。 サイレンから隠しパトライトまで全て装備。 あの~、それって合法なの……? いやぁ、スゲェもん見た。 当然、写真は無し。 話も聞かなかった事にしてください。 作り話だからね、ウン。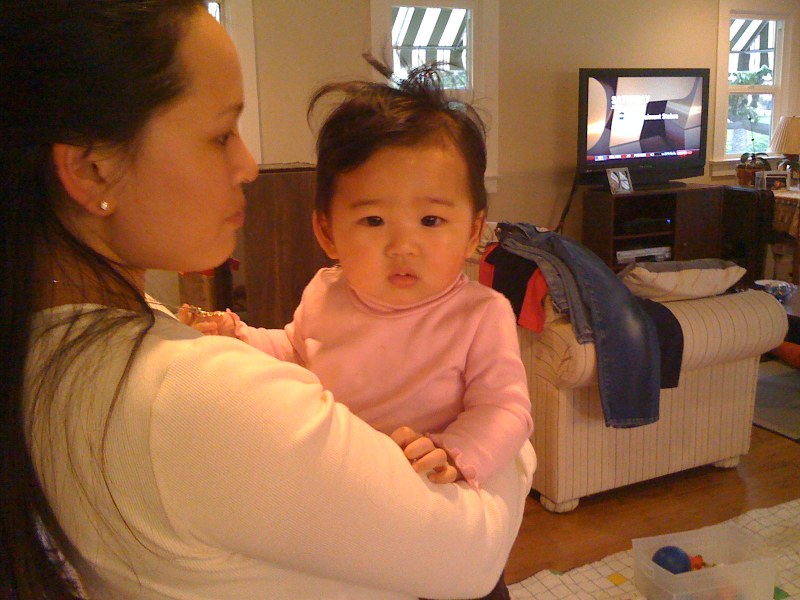 Mikala on Memorial Day.
月曜の祭日(メモリアルディ)はトシマ・ファミリーの家でディナー。 ミカラ、段々女の子になってきた。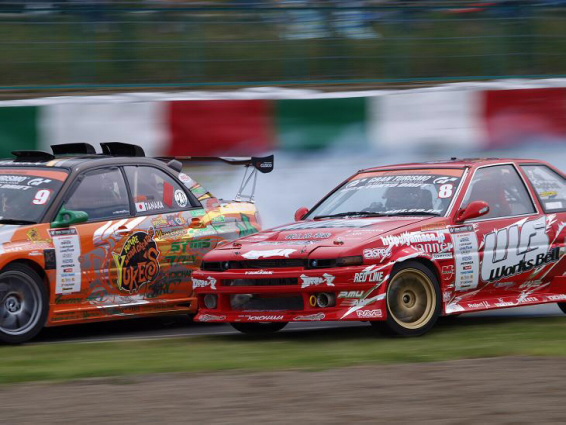 A good friend of mine ToshiKING got 4th place at D1GP this past weekend. Congrats ToshiKING!
日本最高峰のドリフトシリーズ、D1GPにて友達ToshiKINGがベスト4入賞! 
おめでとうっ!