Last night, 11th floor at Shibuya Hikarie, the newest building in Shibuya to be opened to the public tomorrow...  there was a reception party last night.  Also there are some receptions on 7th floor as well, full open bar... 
明日オープン(?)の渋谷ヒカリエ11Fでレセプション。 昨夜ね。 7Fのカフェ・レストランでもレセプションの嵐だったね。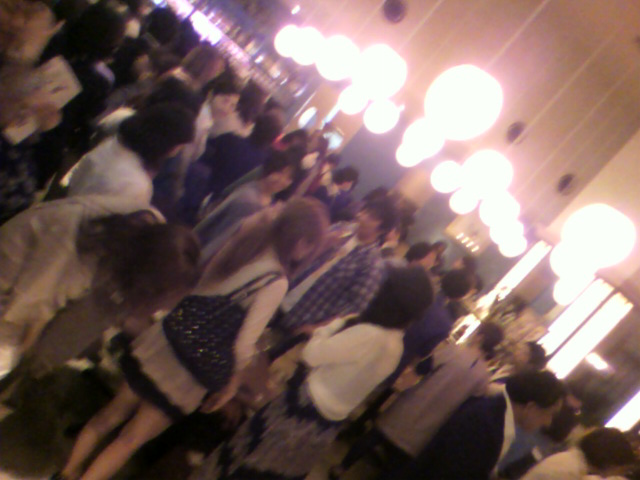 Then a friend of mine, fashion stylist at day time and DJ at night, and I went to Ginza for Kitson x Hello Kitty x Leslie Kee x Uniqro reception party... open bar, with champagne... not a cheap sparkling wines... 
からの、銀座へ移動でKitson x Leslie Kee x Hell Kitty x Uniqroのレセプションへ...。 スパークリングじゃなくてシャンパンだった。 うん、美味しい。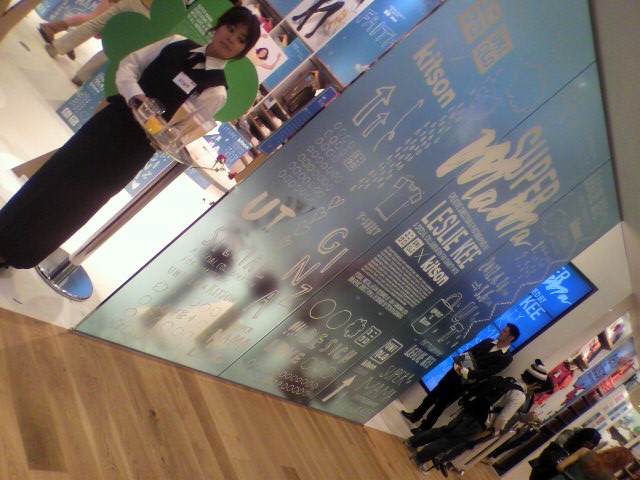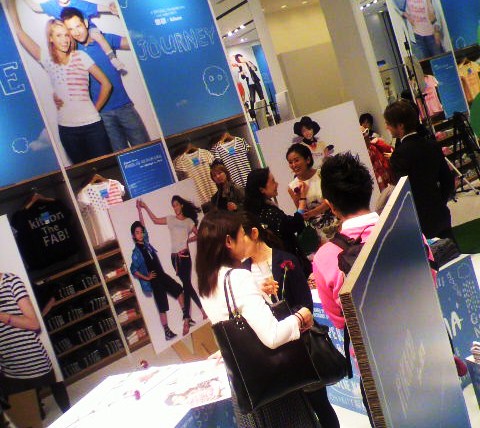 A reception party at Ron Herman was... last week...?
ロンハーマンでのレセプションは先週だったかな。 ヘリーハンセン、ジルスチュアートのレセとも重なって、両方のおみやげ紙袋もってRH来てる人もいて、さすがだなぁと。 ステューシーもこの日だったね。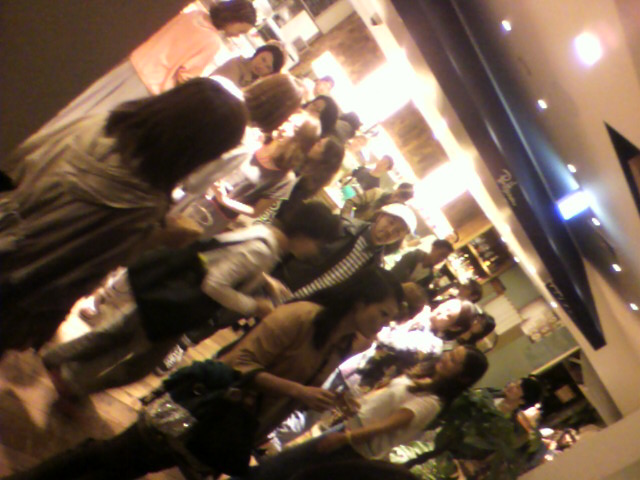 Open bar ofcourse...  I was driving so I only had non alchol drinks, but food was awesome as Ron Herman cafe was providing foods for hungry people like us...  
この日はクルマだったんでソフトドリンクのみで。 フードも美味しかった。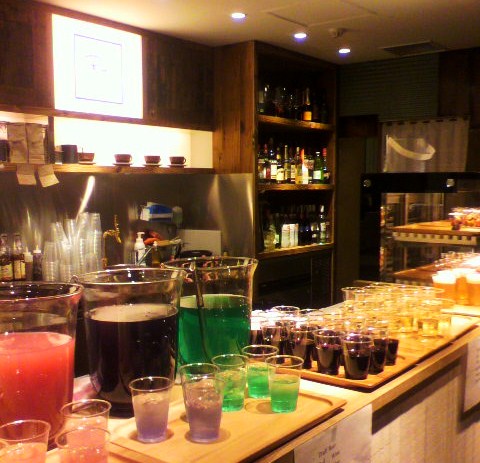 My former-client and also a good friend, Nori gave me a gift... Thank you homie...  
今まで仕事でお世話になった人は数え切れないけど、中でも一番お世話になった一人。今じゃプライベートでも一番仲イイ一人でもあるTさんからプレゼントをいただきました。嬉し過ぎる。さすがだよ、ホント。もうこれでRolexはいらないや、これ腕にはめとくから。こりゃ一生使うよ、ホントに。ありがとう。