MSGRさんの展示会へ。
中村社長、またLAで遊びましょ~。
I went to MSGR 2010S/S exhibition.
It was good to catch up with Mr. Nakamura, the owner of MSGR.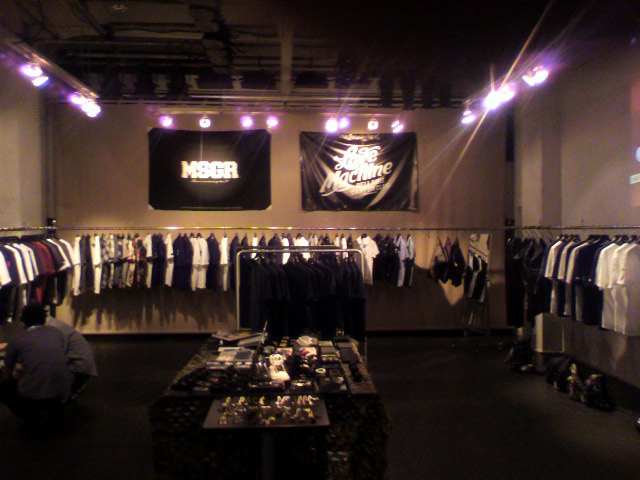 青木さんトコ寄ったら田口さんが。 久しぶりでした。
I stopped by at Challenger, as always.  Mr. Taguchi, a former professional skateboarder, and now a designer of Challenger was there.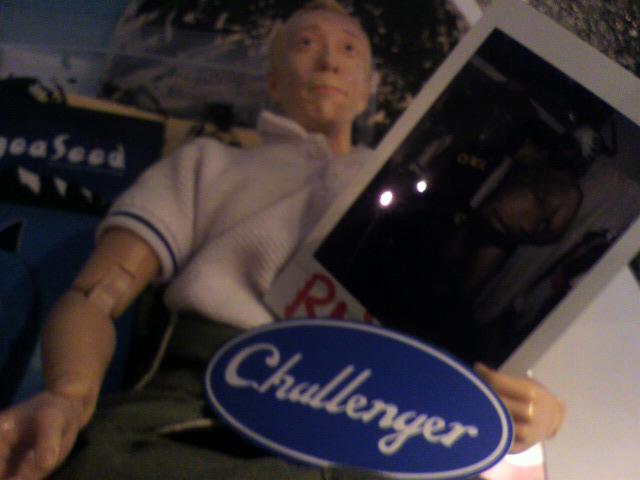 フラッとGladhandさん覗いたら、Kさんが。
すっごいなぁ、32歳だもんなぁ~。 カッコいいです。 
Then I stopped by at Gladhand, and the owner happened to be there.
He's only 32 years old, and he has a hella big retail store and popular clothing brand in Tokyo.  Yes, he has a hella dope car too.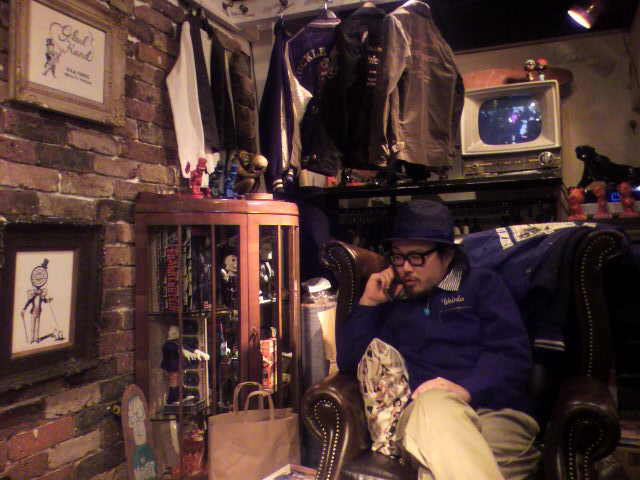 で、North Faceさんのレセプションへ。 なんか、自然(ネイチャーのね)な感じだった。
Then I went to North Face reception party.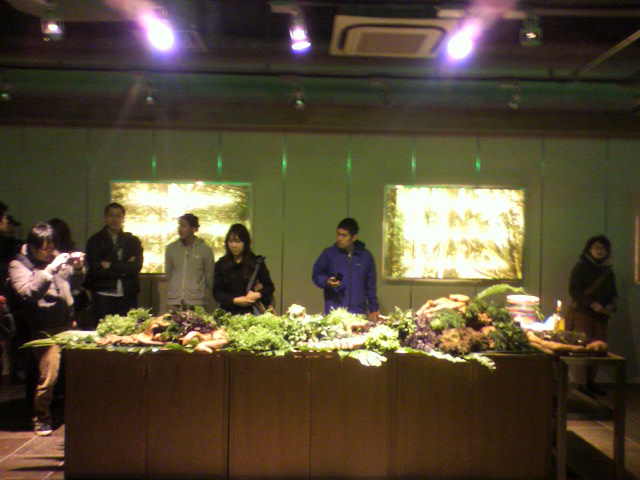 混んで来たし、仕事帰りにクルマで来てたから(飲めないから)、早めに切り上げ。
I was driving, so I couldnt drink(AT ALL).  So I went home early.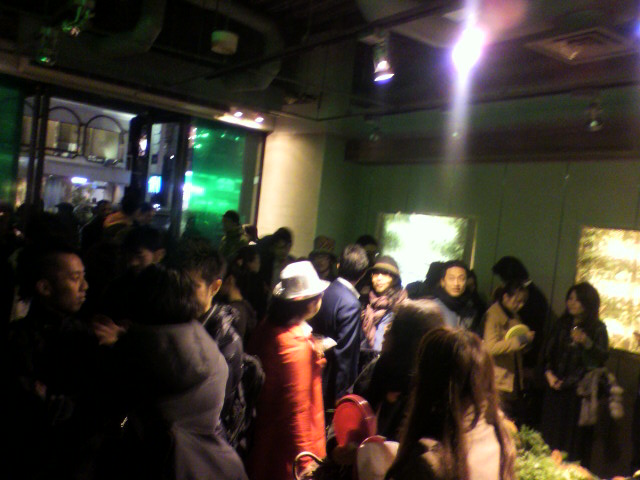 昨日は(また)HbGさんの展示会へ。
I went to HbG 2010S/S exhibition again.  There were shit load of models there yesterday.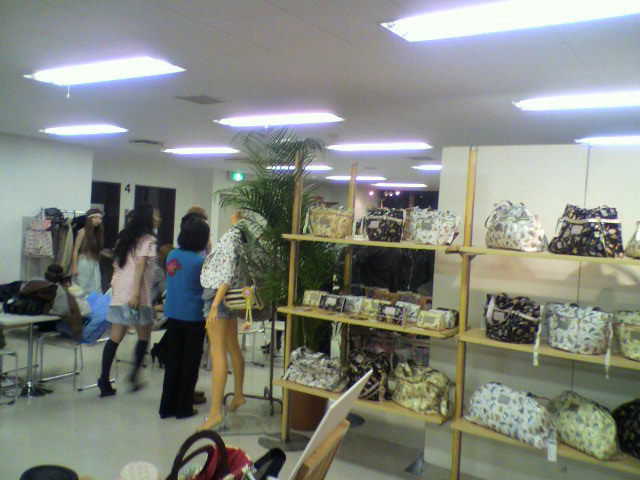 それからレセプション@代官山。
Then me and my holmies went to a reception party in Daikanyama.