確実に朝まで夜の仕事をしてるのに、早朝から電話がかかってくるNさん(もしかして、寝る前にかけてます?)に誘っていただき、HbGさんのS/S展示会へ。 
An underground producer Mr. N invited me to HbG Spring/Summer exhibition.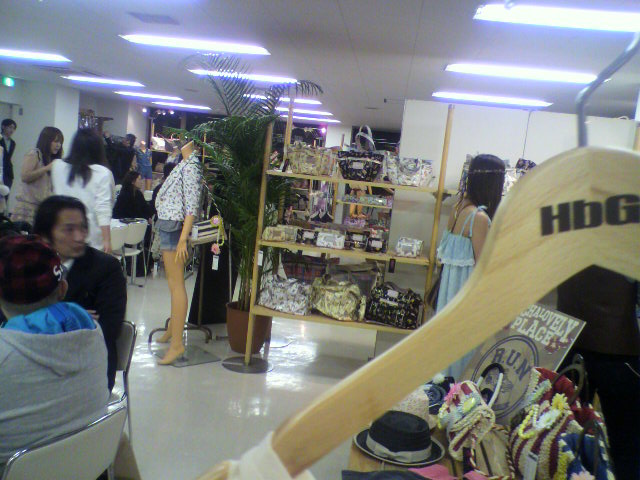 Nさんに「格闘家の方です」と紹介された安廣さん(Wikipedia)。 
なんとK-1 World MaxでKID選手と対戦していたり、小比類巻選手に勝っていたりと物凄いお方でした。 
でも、ものすごく優しい、楽しい人でした。
サインもシャッシャッと。 
ちなみに、旭川観光大使もされてます。
正道会館 全日本空手道選手権大会で、2年連続で優勝した安廣さんは表参道で道場もされているので、興味のある人はぜひ。
しかし、Nさん。 興味深い方です。
Mr. N introduced me to Mr. Yasuhiro, who is a famous K-1 fighter.  He has gone against KID Yamamoto, and won over Kohiruimaki, the top K1 fighter.  He has won championship at Seidou Kaikan All Japan Karate Championship, two years in a raw!!!   He was hella nice guy too!!!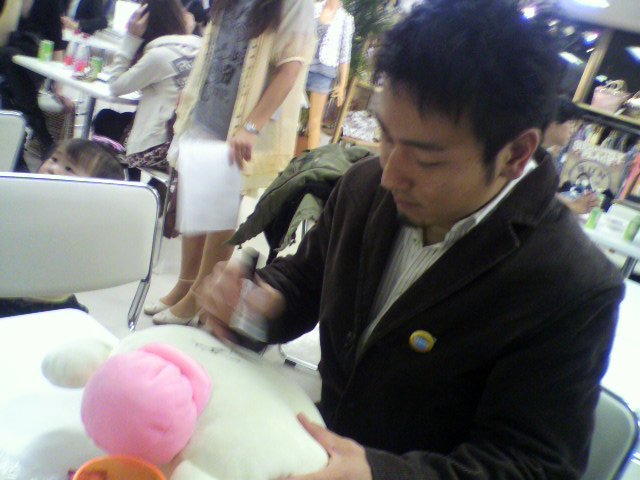 Daigoさん、ピンクのチャリがかわいすぎです。
Daigo's riding his pink bike...