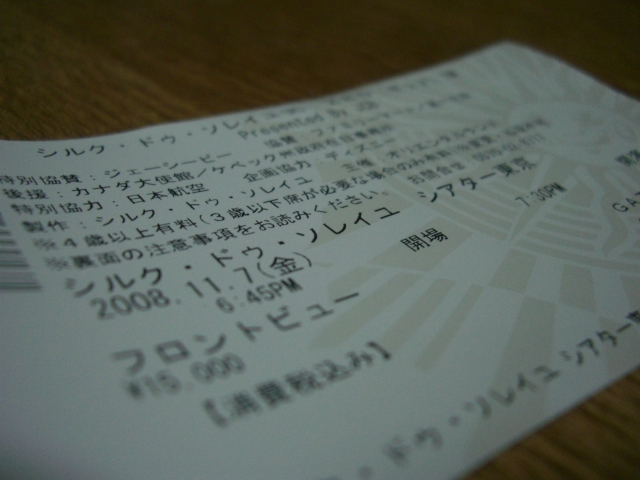 Kevin, the main singer of Cirque Du Soleil's newest show "ZED", invited us to the show last night.
I've watched "O" in Las Vegas last year, so this was my second Cirque- show.
The seat was hella in the center-front, the best seat!
Thank you Kevin!
シルク・ド・ソレイユ <ZED>のメインシンガー、Kevinに誘ってもらい、ショーを観に。
Oriental Land Co., (that operates Disneyland in Japan), Disney, and Cirque- partnered up, and OLC built this theatre. "ZED" is Cirque's very first resident show outside the U.S.
The theatre looks very crazy!
舞浜にあるシアターは、アメリカ国外では初の常設シアターだとか。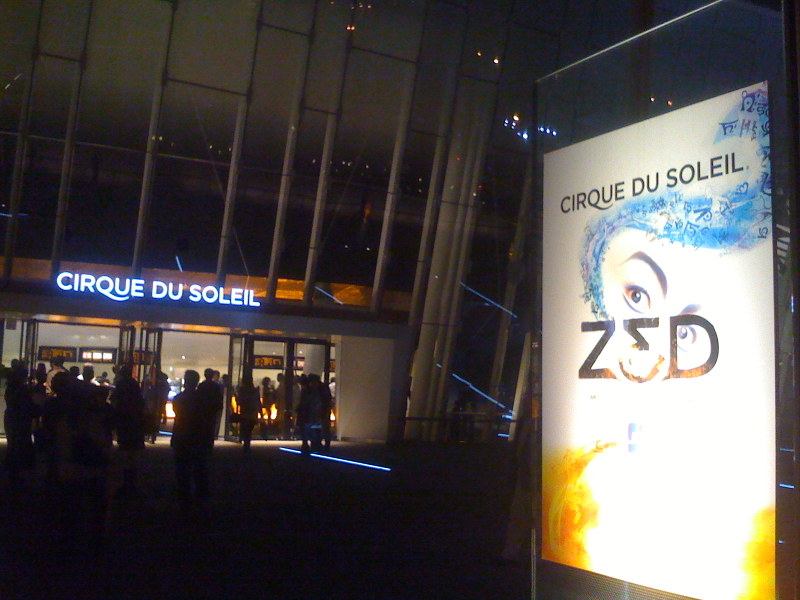 They were very strict about "No Picture before or during the show" policy, so no pictures of the show... but I can tell you this much, I strongly recommend everyone, from young to old, to go watch "ZED". The music, acrobatic actions, the whole show was great!!!
No Pictureポリシーのため、ショーの写真は無し。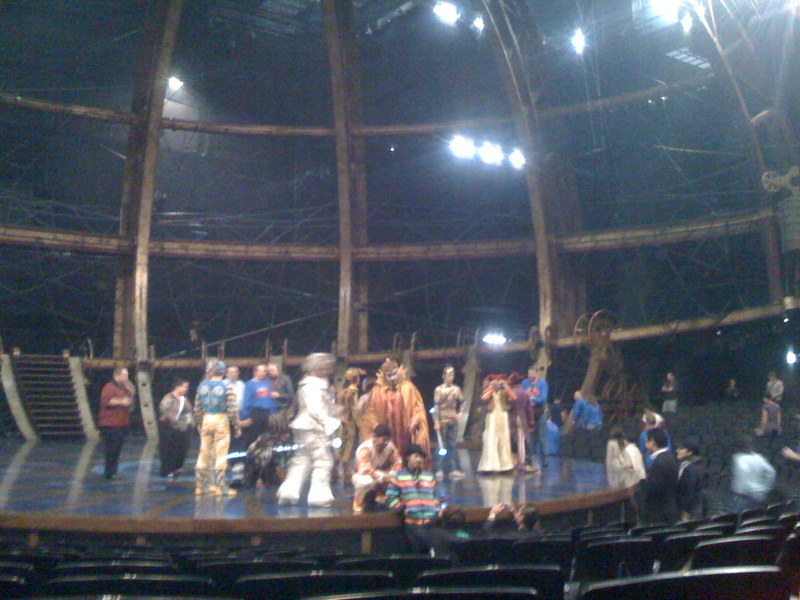 We stayed after the show to say what's up to Kevin.
After all the spectators left, it was just the casts, us and Official-Fan-Club-VIPs, so it was ok to take pictures.
The crazy looking big costume guy (next to ZED), is Kevin.
だけど、Kevinに会うため、ショー終了後もシアターに残って。 そしたら、ファンクラブVIPの人たち(みんな外人)はみんなで写真を撮ってた。 あ、もうイイんだ、撮っても……。 ZED(白い人)の隣のマント纏ってるのがKevin。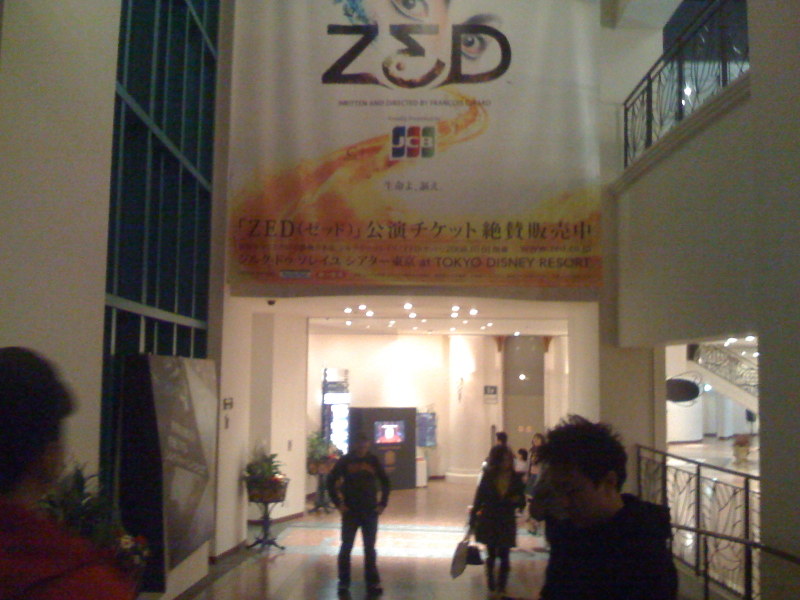 Albert and I have chilled with Kevin before, and he is a regular Shabu-Shabu eating tea drinking guy (and he is nice). However, when he is on the stage, his move controls bunch of crazy-acrobatic-dancers and him singing made the thousands of spectators excited.
It was one of the most exciting experiences I have ever had.
I hella respect Kevin for what he does, and who he is. Cirqu Du Soleil is the best circus in the world, and one of the best entertainment shows in the world for sure, and Kevin is one of the main singers. That's hella crazy. On top of that, the guy is 29 years old! Yup, same as me...... He gives me a good inspiration, and keeps my motivation up!!! Thanks again Kevin!!! The guy standing below the "ZED" poster is him.
普段は渋谷でしゃぶしゃぶ食べたり、お茶飲んだり、月島でもんじゃ食べたり、ホント、ごく普通のKevin。 
だけど、ショーでは、その振り1つでアクロバティックなダンサーをコントロールし、その歌声で観客を感動させる。 本当に素晴らしい。 
普段は普通のにーちゃんなのに。
しかも、まだ29歳! すごい、これからどーすんのって……。 ちなみに、ポスターの下に立ってるのがKevin。 舞台上ではメイクをしてるので、隣をファンクラブVIPの人が通っても、誰も気づかないのが可笑しい。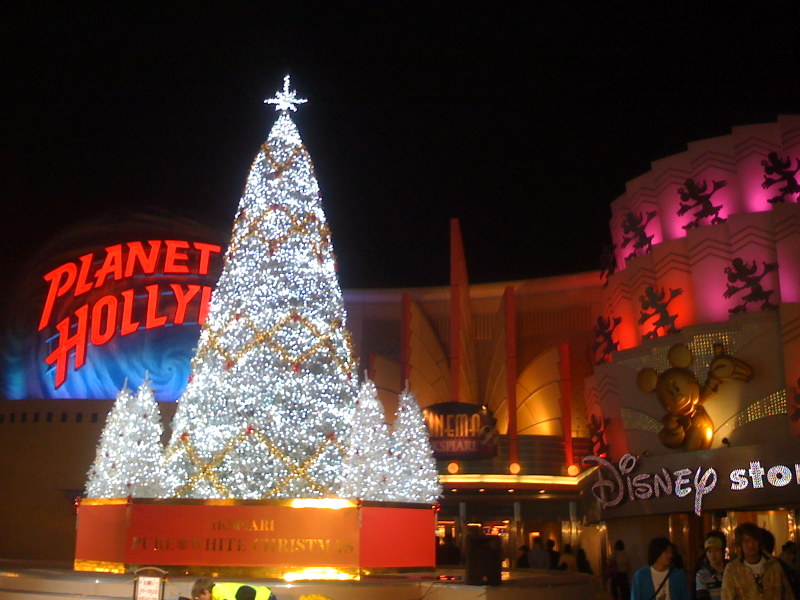 The "ZED" theatre is right next to Ambassador-Hotel and Disney Resort in Maihama, Chiba.
<ZED>のシアターは、ディズニーリゾートにあります。 L.A.みたいだけど、千葉です、ココ。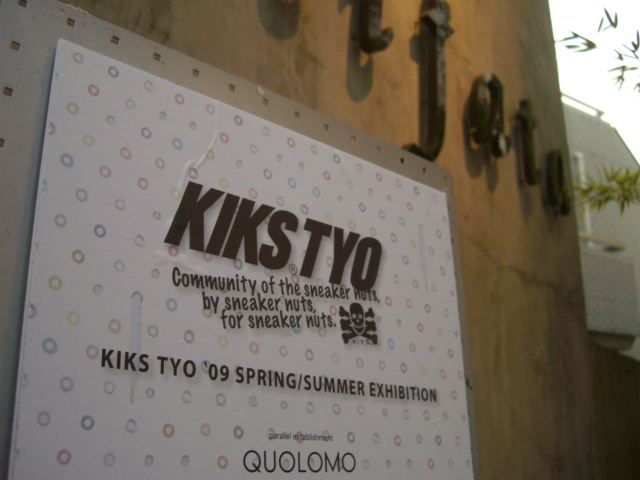 Since I am starting a new magazine, I have been meeting lots of important people to get their advise.
Last week, I went to see Hiro of KIKS TYO, one of the most important guys in Tokyo street scene, to get his advise.
Since KIKS TYO was doing '08 S/S exhibition, we decided to meet there.
KIKS TYOさんの展示会へ。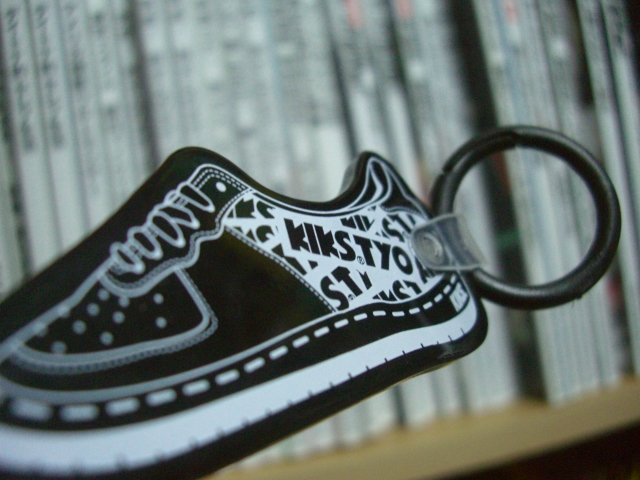 Thank you so much Hiro for giving me a great advise, and introducing to many interesting people.
Hiroさん、アドバイスとご紹介、本当にありがとうございましたっ!!!